Event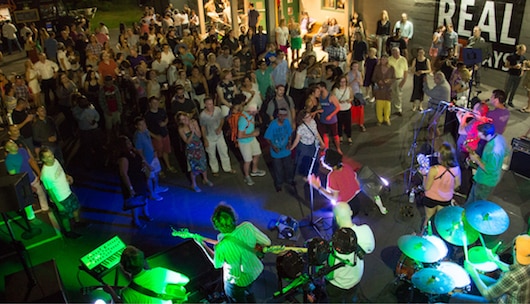 EVENTS
August Creative Cocktail Hour
Every third Thursday of the Month, creative, interesting and open-minded people gather to experience all kinds of art and connect with one another.
August is all about summertime joy and nights under the stars.
This month, we're bringing the campsite to us!
We'll have s'mores, a fire pit, outdoor games, a picnic and more.
Live salsa music with Nelson Bello & Los Calientes.
Exhibiting artist Binwanka will DJ in the main gallery in tandem with his video work. Binwanka is a DJ for WKPN.
Food Truck: Uncle D's Blazin' BBQ
Exhibitions on View
Kyle Andrew Phillips: Standing Room (NEW)
Park Art Exhibition (NEW)
Kylie Ford: Spaces/Places
Binwanka: Artifacts
Mike Estabrook: Video Installation