Event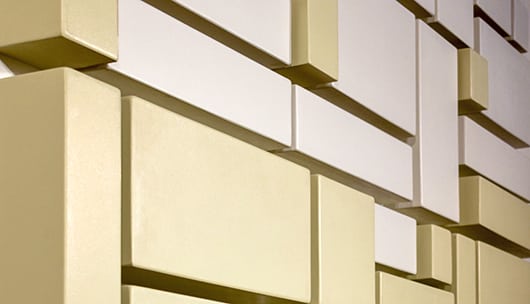 ARTS
Kylie Ford: Places/Spaces
Real Art Ways presents new work by 2018 Real Art Awards recipient Kylie Ford.
Places/Spaces is an exhibition that explores the historic, architectural and functional correlations between Kylie Ford's home region of West Virginia and Real Art Ways. The work explores the formal and conceptual relationship between place and space as they operate formally within art objects.
Ford says, "My work focuses on visually articulating the essence of an object, space, or region through abstraction. I am able to learn about my environment through the use of forgotten, fragmented materials found within surrounding areas. My goal with this body of work is to harmonize similarities between locations, using their translation as an art object to highlight social, economic, and cultural characteristics of place."
About the Artist
Kylie Ford lives and works out of Fairmont, West Virginia. She holds undergraduate degrees in Art Education and Studio Art with a 3D concentration from Fairmont State University and a Master of Fine Arts from Maine College of Art. Ford has also completed a summer intensive residency at Chautauqua School of Art in Chautauqua, New York and has recently been juried into the Associated Artists of Pittsburgh.
Ford's work has been exhibited in venues including Boston University Art Galleries, Manifest Gallery, Huntington Museum of Art, Marshall University, Blackhills State University, Flatbed Press and Galleries, among others. She has received awards and educator recognitions from Chautauqua Institution, The Albert K. Murray Fine Art Educational Fund, and the West Virginia Art Education Association. Ford is currently an Assistant Professor of Art at Fairmont State University.
More about the Real Art Awards here.
The 2018 Real Art Awards is supported in part by the National Endowment of the Arts and The Edward C. and Ann T. Roberts Foundation.