Home Visit
---

We are located at:
56 Arbor Street
Hartford, CT 06106
Follow the signs to the back of the building, where you'll find the Real Art Ways entrance and our parking lot for your car or rack for your bike.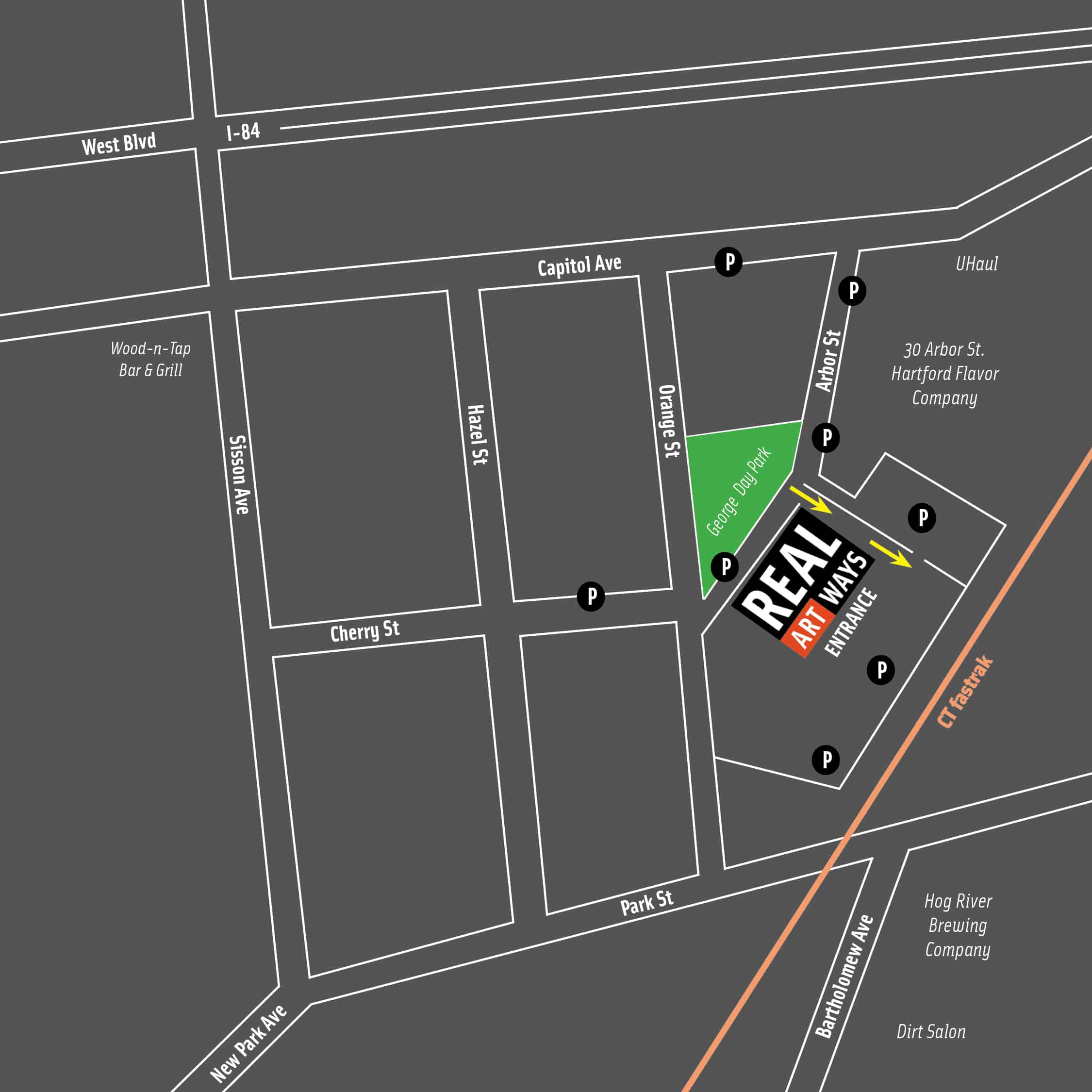 Directions to Real Art Ways:
From 1-91 North or South:
Take I-84 West in Hartford and follow the directions below.
From I-84 West or I-84 East take Exit 46 – Sisson Avenue. At the traffic light at the end of the exit ramp, turn left onto Sisson Avenue. You will quickly come to another light at the intersection of Capitol Avenue, turn left onto Capitol Avenue. Arbor Street is the third right off Capitol Avenue – if you pass the UHaul you've gone too far. Turn right onto Arbor Street, and you will see a big brick building on your left. Turn into the driveway marked with the Real Art Ways sign, and follow the drive to the back of the building to our parking lot and entrance.
Via CTfastrak:
Routes 101, 102, 121 and 128 stop at the Parkville Station, only one block from Real Art Ways. From the station, cross Park Street, walk on Orange Street, and turn right onto Arbor Street.
The local Park Street (33 & 31) and Capitol Avenue (69) buses also stop only one block away.