Real Team
The Real Art Ways Team is made up of creative and committed people who believe in our work.
---
---
---
---
---
---
TEAM
BOARD OF TRUSTEES
John F. Byrnes
Sharon Churchill
Audrey Conrad – Vice Chair
Luis Figueroa-Martinez
Pelagia (Pearl) Lynch, CPA – Treasurer
Olu Oguibe
Jamil Ragland
Marc Reich
Jon Schoenhorn
Mark Schreier – Chair
Hank Schwartz
Tara Trifon – Secretary

---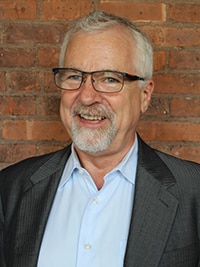 Will K. Wilkins
Executive Director
Will K. Wilkins became the director of Real Art Ways in 1990, at a moment when the organization was in crisis and government funding for arts was a focus of political debate.
In late spring of that year, when four artists had award recommendations abruptly vetoed by the chairman of the National Endowment for the Arts, Wilkins invited each of the four performers to come to Hartford. It was the first in a series of events that Real Art Ways presented in the context of the culture wars, and a foreshadowing of Wilkins' demonstrated commitment to supporting artists and taking risks to present meaningful programming.
Linking art and ideas with community has been central to his work. More than 30 commissioned public art works, located throughout Hartford, have been completed during his tenure, including notable projects by Pepón Osorio and Sofia Maldonado. He oversaw Real Art Ways' sponsorship of a design competition, with neighborhood residents as jurors, to design neighborhood gateways, commissioned artists' residencies with the neighborhood senior center, and developed free arts programming for neighborhood children.
Real Art Ways' dedication to presenting innovative music has been proven during Wilkins' tenure, with performances including Trilok Gurtu, Jerry Gonzalez and the Fort Apache Band, Vinicius Cantuaria, Mark Dresser, Burnt Sugar, Faust with Keiji Haino and Thurston Moore, Debo Band with Fendika, Cecil Taylor, William Parker, and many more. Improvisations, a monthly concert series curated by Joe Morris and Stephen Haynes, is a one-of-a-kind event in the Greater Hartford area that has drawn world-class musicians and international attention.
Before taking the helm at Real Art Ways, Wilkins worked in community arts in Brattleboro, Vermont, and at Central Park SummerStage and WBAI in New York City. He graduated from the University of Massachusetts in Amherst, where he studied with Chinua Achebe and Joseph Brodsky.
---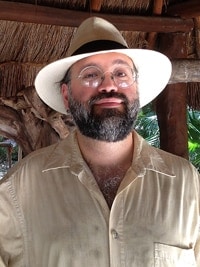 Ian Ally-Seals
Cinema Coordinator
Ian has a degree in Film/Digital Media & Film Theory from Bard College. He studied Film Criticism under Dr. John Pruitt and cinema production under such influential film makers as Adolfas Mekas, Peter Hutton, and Leah Gilliam. Ian helps develop the film calendar and manages all aspects of the Cinema.
---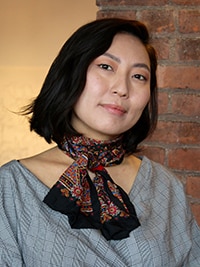 Namulen Bayarsaihan
Director of Creative Operations
"To me it's becoming more and more evident that a multidisciplinary approach to any work makes sense. Our work here is broad – art, film, concerts, events – and everything we do is about connecting ideas, art and people."
---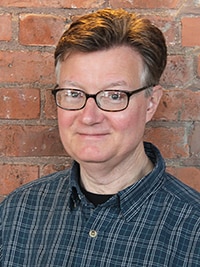 Tom Bittel
Communications Specialist
Tom is a graphic designer and communications professional with a background in higher education, ad agencies and corporate settings. He holds a degree in Graphic Design from CCSU and has evolved with the industry over the years from marker comps, t-squares and technical pens to Photoshop, HTML5 and social media.
Outside of work, Tom collects LPs, 45s and 78s and practices audio engineering in his basement recording studio. He also assists his wife with landscaping projects and plays lead guitar in his surf-rock trio, The Aquatudes.
---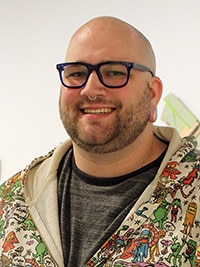 Neil Daigle Orians
Visual Arts Coordinator
Neil Daigle-Orians is an interdisciplinary artist originally from Omaha, Nebraska. Neil earned his BFA in studio art from the University of Nebraska-Lincoln and MFA in studio art from the University of Connecticut. His work has been exhibited nationally and internationally, recent credits including the Czong Institute of Contemporary Art in South Korea, the Atlanta Print Biennial at Kai Lin Art, and Sideshow Gallery in Brooklyn, New York.
When not at Real Art Ways, you can probably find Neil locked in his studio, holding hands with that special someone, or wishing he was in the ocean.
---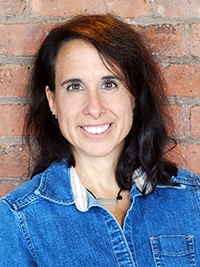 Tricia Haggerty Wenz
Director of Development
Prior to her work at Real Art Ways, Tricia was the founder and executive director of Safe Harbors of the Hudson in Newburgh, NY.  Safe Harbors owns and operates The Cornerstone Residence a mixed-use building that includes housing, art gallery, art studio, theater and commercial space.  She is also the co-founder of the Golden Thread Gallery, currently a gallery without walls.
Outside of the meaningful work she does at RAW Tricia likes traveling, reading, the outdoors, seeing movies at RAW and more than anything hanging out with her three entertaining sons.
---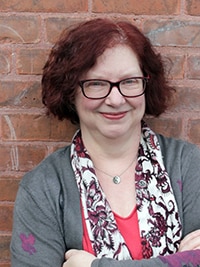 Barbara Hocker
Controller
Barbara has over two decades of experience creating and exhibiting work in New England including many solo shows, installation projects, and group shows in Hartford, New Haven, Newport, and Boston. She has worked in corporate and private collections, most recently the permanent collection of The Memorial Sloan Kettering Cancer Center in Manhattan. Barb holds a degree from Syracuse University's College of Visual & Performing Arts and attended Cranbrook Academy of Arts. She now lives in Coventry, CT and maintains a studio in the Arbor Arts Center in Hartford. Barbara received an Individual Artist Fellowship from the Greater Hartford Arts Council and a Creation of New Work Initiative Grant from the Edward C. and Ann T. Roberts Foundation, Inc.
To support her artistic habit she has held a variety of real jobs including jewelry buyer for the Wadsworth Atheneum Museum Shop, Star Wars Exhibition store manager and buyer for the Museum of Science, Boston, fabric store manager, art supply warehouse order picker, audio services technician, and bookkeeping for college bookstores, cake bakers, jewelry makers, museums, and engineers. She has been with Real Art Ways since 2005.
To keep everything balanced, Barbara practices T'ai Chi and Zen Yoga.
---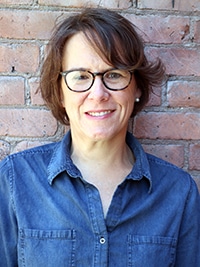 Maureen Kenna
Membership Coordinator
"This is such a non-judgmental, welcoming place – where all people can express their true self. And, what we do here – our art, films, education programs, Creative Cocktail Hour – is something you can't get anywhere else, especially under one roof."
---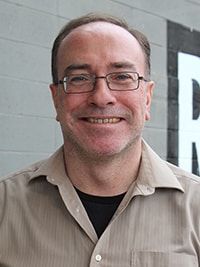 Jean Paul Leblanc
Business Manager
Jean-Paul attended Coventry High School and is a graduate of Bryant (College) University. He has been involved with Real Art Ways since about 1992, beginning as an event volunteer. Jean-Paul became an employee in the café selling movie tickets and refreshments when cinema opened in 1996.
After about 18 months, JP moved to the office as a bookkeeper and now serves as Business Manager. He is the RAW "phantom" employee, working weekend evenings as well as special events. He has participated in most aspects of Real Art Ways over the years, serving as a stage hand, set up crew member, sound assistant, cleanup crew member, and café staffer.
JP has been employed as the Director of Business/Finance at LEARN, a Regional Educational Service Center in Old Lyme, since 1994. He oversees an agency budget of approximately $22,200,000 which is comprised of more than 100 individual program budgets. Prior to his employment at LEARN, Jean-Paul was employed as an accountant at the Capital Regional Education Council in Hartford.
---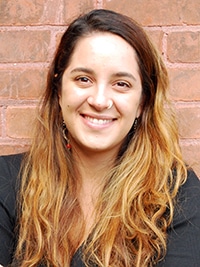 Alexandra Corina Leone
Communications Coordinator
Aly is passionate about art, culture and community. She received her BFA in Ceramics & Sculpture from the University of Hartford in 2015 and has exhibited her work throughout CT.
Aly has traveled all over the world and has spent the last few years studying shamanism, leadership and personal development. Most recently, she began studying with international leader, Julio Olalla.
In addition to cultivating community and connections at Real Art Ways, Aly teaches workshops and sees clients at The Naughty Shaman in Glastonbury, CT.
When she's not working, Aly is making art, writing, hiking or dancing!
---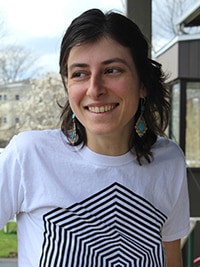 Rachel Rubenbauer
Rental Coordinator
"Working here has shaped how I interact with people – from colleagues, artists and people who support the arts. I have developed a sense of community here that I didn't realize the importance of in my life until I found it here."
---