Home Arts Artist Submissions Real Art Awards and Exhibitions
---

Real Art Ways is proud to announce the 2022 Real Art Award recipients.
Artists Bhen Alan, Steven Baboun, Simon Benjamin, Romina Chuls, Adrian Martinez Chavez, and Ying Ye will each receive a $2,500 award, a solo exhibition, and curatorial support. Recipients were selected from a highly competitive pool of nearly 350 applicants from the six New England states, New York and New Jersey. The jury for the 2022 Real Art Awards included multidisciplinary artist Carlos Motta, curator and creative strategist Yona Backer, and Will K. Wilkins, Executive Director of Real Art Ways.
The Real Art Awards are designed to support emerging artists at a critical juncture in their careers. In addition to the cash prize and a solo exhibition at Real Art Ways, each artist will receive assistance throughout the exhibition process. Exhibitions will open during Real Art Ways' monthly Creative Cocktail Hour social event.
The 2022 Real Art Awards are supported in part by awards from the Edward C. and Ann T. Roberts Foundation and the National Endowment for the Arts.
________________________
The 2022 recipients are:
Bhen Alan • Providence, RI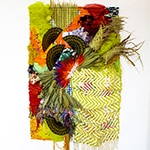 Bhen Alan (he/him) is a Filipinx immigrant whose practice examines transcultural memories and diasporic imagination, narrating concepts of home, origin, identity and colonialism. Through weaving, assemblage, painting and performance, his material exploration and interdisciplinary practice "complicates existing narratives around place, visibility and identity."
Work sample: Three Hundred Thirty Three, 2022
Woven rice sack, canvas, fans, coconut leaves, abaca, sinamay, bamboo leaves, feathers, palaspas, rattan, industrial fence on stretcher bars
Steven Baboun • New York, NY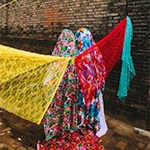 Steven Baboun (they/them) is a queer artist from Port-au-Prince, Haiti, and based in New York City. Baboun is a new media artist creating through photography, video, performance and installation. Their practice is informed by their "hybrid identity" and confronts social and political topics relating to Haitian and Syrian culture, family history, and immigration.
Work sample: Lesepase, 2019
C-print
Simon Benjamin • Brooklyn, NY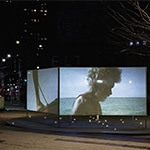 Simon Benjamin (he/him) is a New York-based Jamaican artist and filmmaker whose multidisciplinary practice encompasses multi-sensory installations, sculptures, video, photographs, and printmaking. His current body of work investigates "the Caribbean's complex relationship to trade, ocean travel, import-dominant consumerism, tourism, and other neo-colonial relationships imposed by the United States and the West."
Work Sample: Errantry (installation view), 2021
Three-channel video, sound
Romina Chuls • Bronx, NY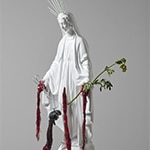 Romina Chuls (she/her) is a researcher and multidisciplinary artist. She explores feminist issues surrounding Peruvian and Latin American womxn in their daily lives, scrutinizing territorial demarcation, nationalism, and sexual and reproductive rights. Chuls addresses these topics through drawing, sculpture, indigenous embroidery and knitting techniques, articulating a "speculative feminism."
Work Sample: Virgencita abortera, 2020
Fiberglass, tubular cross-knit looping, ceramic, wire, aluminum knitting sticks, herb-of-grace
Adrian Martinez Chavez • New Haven, CT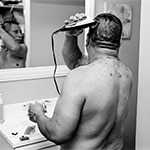 Adrian Martinez Chavez (he/him) is a photographer focusing on immigrant communities living in the United States. Born to immigrants from Mexico, Martinez Chavez examines "love, labor, machismo, and identity" in his work, depicting daily activities surrounding his family's home and business, a Mexican restaurant opened by his father after a decade working in the food service industry.
Work Sample:Untitled (En la barbería del baño), 2020
Gelatin silver print
Ying Ye • Ellington, CT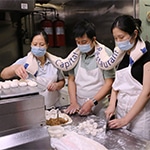 Ying Ye (she/her) is an interdisciplinary Chinese artist who incorporates her family's tradition of cooking into her work. She is concerned with cultural identity and how themes of place, home, and diaspora can cultivate form. Ye's work addresses the "burden that younger generations of Asians and Asian Americans [experience] in American culture." 
Work Sample: How May I Help You? Capital Restaurant, 2021–2022
Participants: Ye with her parents in the family restaurant
Empathy Fortune Bags: 50 lbs salt, canvas, blue dye
________________________
The 2021 recipients were:
________________________
The 2020 recipients were: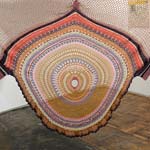 Garfield, NJ
Budding Gardener, assorted yarns and fibers, 2017.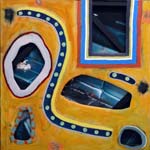 Waterford, CT
Car Wash, oil and printed image of JFK's car on linen, 2020.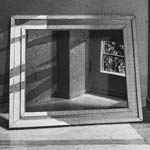 Brooklyn, NY
Interior Shadows, gelatin silver print, 2020.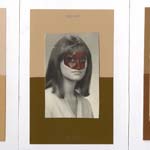 New York, NY
Loving Incognegro, collage, 2017.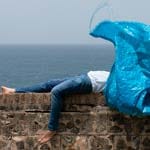 New York, NY
Carryover (Blue Tarp in San Juan), C-print, 2018.
Flushing, NY
A Gentle Collapse, installation with found objects, 2018.
________________________
The 2019 recipients were: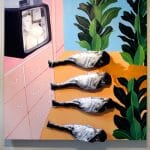 New York, NY
Lounge, acrylic, oil, screenprint, plushies on canvas, 2018.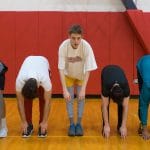 Middletown, CT
Toe Touch, digital image, 2018.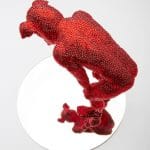 Cliffside Park, NJ
Narcissism #Red, resin covered with crystals, mirror on wood base, 2017.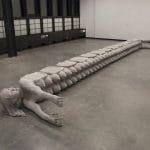 New Haven, CT
bitch bench, polystyrene, plaster, steel, Celluclay, wood, epoxy clay, resin, 2017.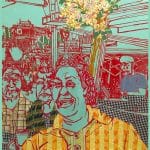 New York, NY
After The Story With My Father's Glass Eye, I Was Suspicious Even Of Those Whose Eyes Were Real, oil, collaged fabric on canvas, 2018.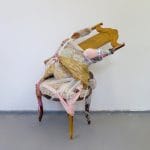 Providence, RI
Hang In There, found chairs, curtains, pillows, fringe, embroidery floss, bed sheet, tulle, latex paint, 2016.