Event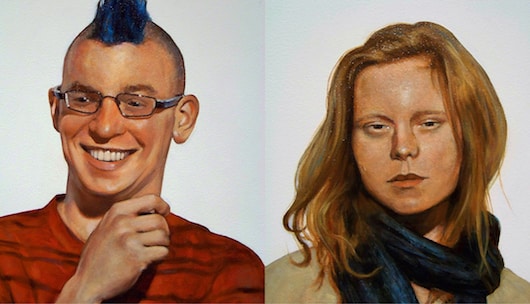 ARTS
Kyle Andrew Phillips: Standing Room
Real Art Ways presents Standing Room, a series of large scale paintings by Brooklyn based artist, Kyle Andrew Phillips.
Utilizing the trompe l'oeil technique and inspired by artists such as Peter Doig, Andy Kaufman and Marc Sijan, Kyle Andrew Phillips explores the concept of time spent with art in the gallery setting. He invites the audience to linger with the work which depicts local people in the Hartford community. From his artist statement, he says, "The average time it takes a person to look at a painting is 15 to 30 seconds… How can one experience [the work] longer?"
About the Artist
Kyle lives in Brooklyn and has been exhibiting in group shows in New York and Connecticut. His work is in public and private collections throughout the area, including the New Britain Museum of American Art and the Episcopal Church in Connecticut. Kyle attended of the University of Hartford Art School where he graduated with honors and multiple awards.