Event
FILM
2021 Global Health Film Festival - Fauci
Real Art Ways is proud to partner with Connecticut Children's to present the 2021 Global Health Film Festival. Connecticut Children's Center for Global Health team is dedicated to improving the physical and emotional health of children around the world by supporting our staff and faculty in their activities to build the capacity of nurses, physicians and other healthcare providers in developing countries.
Admission is free. Email Maureen Kenna at mkenna@realartways.org to reserve seats.
Synopsis:
With his signature blend of scientific acumen, candor and integrity, Dr. Anthony Fauci became America's most unlikely cultural icon during COVID-19. A world-renowned infectious disease specialist and the longest-serving public health leader in Washington, D.C., he has valiantly overseen the U.S. response to 50 years' worth of epidemics, including HIV/AIDS, SARS and Ebola. FAUCI is an unprecedented portrait of one of our most vital public servants, whose work saved millions while he faced threats from anonymous adversaries. Directed by Emmy winners John Hoffman (The Weight of the Nation, Sleepless in America) and Janet Tobias (Unseen Enemy), the film is executive produced by Academy Award winner Dan Cogan (Icarus) and two-time Academy Award nominee Liz Garbus (What Happened, Miss Simone?, The Farm: Angola, USA). The documentary features insights from President George W. Bush, Bill Gates, Bono, former U.S. Department of Health and Human Services secretary Sylvia Burwell, former national security advisor Susan Rice, National Institutes of Health director Dr. Francis Collins, former Centers for Disease Control and Prevention director Dr. Tom Frieden and key AIDS activists, plus Dr. Fauci's family, friends and former patients.
Safety In Our Cinema:
As you return to our physical space, your health and safety is our top priority. To learn about all the steps we have taken to prepare and our new procedures visit our Welcoming You Back page.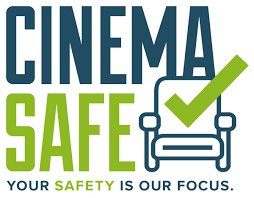 Real Art Ways Cinema is designated Cinema Safe. Learn more about Cinema Safe HERE