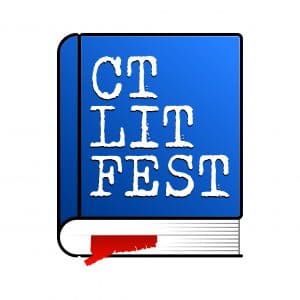 Saturday October 14, 2023 from 10am-6pm.
The CT Lit Fest is a fall book festival presented by Real Art Ways. A literary carnival under one roof in the center of Connecticut. A day for writers, teachers, students, and readers to mingle and discover new voices. Events run throughout the day. Admission is free.
The Fest takes over the galleries of RAW for readings, talks, performances, and an interactive typewriter installation. The main gallery hosts a bookfair to showcase publishers, journals, writing programs, and arts organizations.
Organizations interested in exhibiting in the bookfair can complete an online application starting in April. Space will be limited. Sponsorships are also available. Programming information is forthcoming.
Food Trucks: Samba's Cuisine and Auntie's Pasta
Featuring writers Wally Lamb and Antoinette Brim-Bell, also featuring Victoria Buitron, Sean Frederick Forbes,
Catina Bacote, Steve Ostrowski, Frederick-Douglass Knowles II, Lara Ehrlich Margaret Gibson, Julien Strong, José B. Gonzalez, Hirsh Sawhney, Janae Marks, Susan Campbell, Sarah Darer Littman, Natasha Grambell, Bessy Reyna, and Ryan Parker, plus readers from the 2023 CT Literary Anthology and a live recording of Writer Mother Monster Podcast.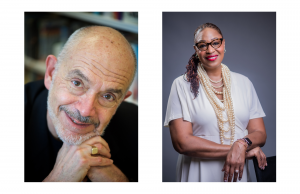 Check out the full program for the day HERE!
Volunteers
Want to volunteer at the CT Lit Fest? Send an email to ctlitfest@realartways.org to get involved. Morning and afternoon shifts are available, which will be four hours each. We will do our best to accommodate your preferences. Any questions can be directed to the email address above.
Sponsorship
Interested in becoming a sponsor of the CT Lit Fest? Real Art Ways has several sponsorship opportunities available.
Why become a sponsor?
CT Lit Fest brings hundreds of people from across New England to celebrate literature, authors, and our community. It is a great way to expand your brand and be a part of a successful and joyful day!
Click HERE to learn more about the level and benefits of sponsorship.
Please contact Tricia Haggerty Wenz with any questions.

Vendors
To register as a literary organization or publisher at the CT Lit Fest Bookfair, please complete the Vendor Sign Up form below to submit your information and payment. The registration cost is $200. Please contact us at ctlitfest@realartways.org with any questions.
Set up on October 14, 2023 from 8:30 am to 10 am. All vendors must display for the entire day.
Registration Package:
 One table (six feet long)
 Two sturdy, moderately comfortable chairs
 One I.D. sign
 One exhibitor listing on festival program and website
Donations
To the readers, writers, artists, and literary enthusiasts of Connecticut and beyond: We invite you to support the CT Lit Fest and to grow our state's literary community. Your generous donation will not only help us to provide the best possible showcase for our state's writers, thinkers, and presses, but it will allow us to keep the festival accessible to all with free admission.
Your donation is essential to our success. If you choose to make your tax-deductible donation anonymously, your name and giving amount will be kept private. Thank you.

Donate to the CT Lit Fest
Achievement Award
The CT Lit Fest is launching an Achievement Award for Extraordinary Contributions to the Literary Arts in CT! The award will be presented at the CT Lit Fest 2023 on October 14, 2023 at Real Art Ways in Hartford.
For an active literary citizen creating opportunities for CT writers and readers. Nominee may be a writer, publisher, editor, librarian, bookseller, educator, editor, advocate or a combination. A committee of CT writers will review submissions and
select a winner.
Nominations are due by September 30, 2023.
Please contact ctlitfest@realartways.org with any questions.
Sponsored By:
Leading Sponsor: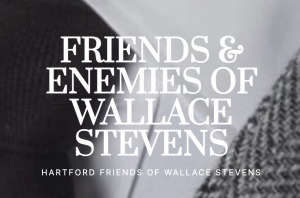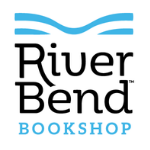 Randall Family Charitable Gift Fund
Carol Lee Dowd M.A.