Event
"In front of the orchestras he leads, Dudamel is a live wire, his signature curls bouncing with each wave of the wand. And when the music stops, Dudamel turns his passion for his profession toward advocacy, supporting programs that help young Venezuelan musicians develop professionally." – NY Times
Synopsis:
Conductor Gustavo Dudamel sets the music world afire with his original interpretations of the greatest symphonic works. He is named one of Time's "100 Most Influential People" and serves as music and artistic director of the Los Angeles Philharmonic. Amidst social unrest in his native Venezuela, he devises an innovative concert that celebrates the power of art to renew and unite.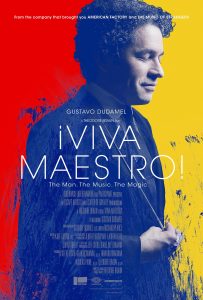 Safety In Our Cinema:
As you return to our physical space, your health and safety is our top priority. To learn about all the steps we have taken to prepare and our new procedures visit our Welcoming You Back page.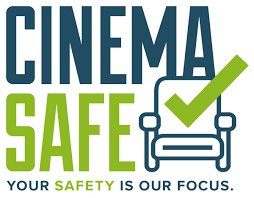 Real Art Ways Cinema is designated Cinema Safe. Learn more about Cinema Safe HERE