Event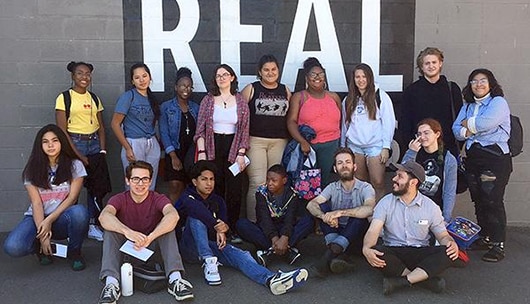 FILM
Eye on Video: 2018 Film Showcase
Real Art Way's youth filmmaking program, Eye on Video, concludes with a free public screening featuring the students' video projects. A short film created by each student will be shown. The showcase films investigate a broad range of contemporary topics that are of personal interest to the young filmmakers.
Eye on Video is part of the Greater Hartford Arts Council's Neighborhood Studios program, which provides teens the opportunity to learn artistic skills from a Master Teaching Artist, as well as career-skills training to prepare them for today's creative workplace. Each student also receives a weekly stipend so they don't have to choose between a quality arts education and a summer job.
The Real Art Ways film curriculum includes camera operation, scriptwriting, storytelling, composition, critique skills, and digital video production including editing, sound design, and lighting design.
A Director Q&A and pizza reception follows the screenings. All are welcome.
For more information about our education programs, contact Lindsey Fyfe at 860.232.1006 x129 or lfyfe@realartways.org.