Event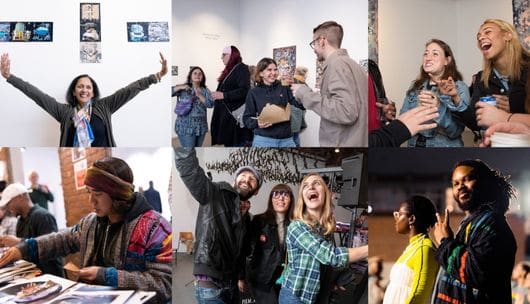 Live music, art exhibitions, food and drinks, and you. Come as you are!
Creative Cocktail Hour is about the people. Everybody is welcome, conversations abound, people connect.
Live Music:
La Banda Chuska: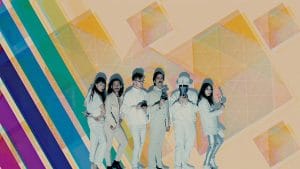 La Banda Chuska are re-imagining the vintage sounds of Peruvian cumbia and surf through the lens of their New York City home and diverse musical and cultural backgrounds (Peru, PR, Argentina, USA). They take inspiration from the twangy 1960s surf bands of Lima (Los Belkings, Los Siderals) as well as the psychedelic flavors of 1970s chicha (Los Destellos, Los Orientales de Paramonga). Their post-punk energy and subversive playfulness have also evoked comparisons to a tropical version of the B-52s.
The band has been playing their dance-y and experimental tunes around NYC for three years, building up a loyal local following through a monthly residency at Brooklyn's Barbès and opening for touring groups including Meridian Brothers and Son Rompe Pera. An NYC fixture, they've performed at the Brooklyn Museum to celebrate Latinx history month, as well as venues like the Sultan Room, TV Eye, and the SoundWaves Festival at White Feather Farm, among others. Internationally, they've toured in Mexico including an appearance at the popular international festival, Carnaval de Bahidorá.
They have self-released their debut EP vía streaming services and cassette and are finishing work on their debut LP. With Adele Fournet on keys/vocals, Felipe Wurst and Sam Day Harmet on guitars, Erica Mancini on accordion/vocals, Abe Pollack on bass, and Joel Mateo on drums.
For more information, check out their Instagram!
DJ Mr. Realistic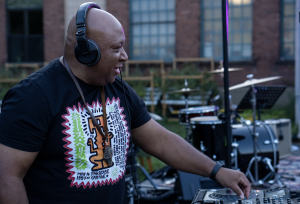 Art Exhibitions:
Alan Neider: Exhibition opening and reception at CCH
Karl Goulet: Exhibition opening and reception at CCH
Howard el-Yasin: Specific Matter
Food Truck
Munchers International: A Taste of Jamaica!
Hands-on Art Making Activities led by Real Art Ways Staff
& You!
Creative Cocktail Hour is about community and expression.
Buy your tickets online!