Event
ARTS
Creative Cocktail Hour: Reunion
Every November, Creative Cocktail Hour celebrates another year at Real Art Ways. We invite you to come see old friends and make new ones, while enjoying everything that Real Art Ways has to offer.
Live music, art exhibitions, DJ. Come as you are.
Everybody is welcoming, conversations abound, people connect.
Come with friends, come by yourself, hangout. Creative Cocktail Hour is a great way to meet new people!
Live Music: Nigel Bello Group & DJ Mr. Realistic
Nigel Bello, a 16 year old junior at East Hartford High School, is a trombonist out of Hartford. Being exposed to the trombone at the age of 6, he has shared the stage with musicians such as Nat Reeves, Gary Bartz, Steve Davis, etc.
Nigel has been playing for 10 years and has studied with Steve Davis, Dr. Emmett Goods, and Hommy Ramos just to name a few. He has attended numerous music camps such as Litchfield Jazz Camp, Newport Jazz Camp, and New England Music Camp all with scholarships provided. This July, he is flying to France with the New Jersey Youth Symphony's Jazz Orchestra as their 2nd chair trombone.
His band includes:
Nigel Bello: Trombone
Alex Pastrana: Piano
Matt Dwonszyk: Bass
Fernando Garcia: Drums
Nelson Bello: Percussion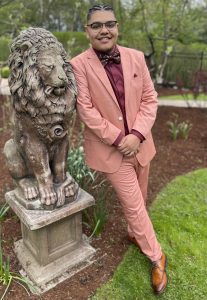 Immersive Art Exhibitions
sub-marine: Jeweler of Memory by Simon Benjamin
Ayiti, I Saw It In A Dream by Steven Baboun 
El Disco Es Cultura by Adrian Martinez Chavez 
Food Truck:
Mama Nena, serving fresh, hand made tapas from across Spain.
Hands-on art making activities led by RAW staff!