Event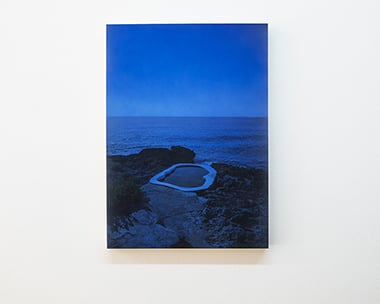 ARTS
sub-marine : jeweler of memory
Simon Benjamin
Real Art Ways presents a solo exhibition by 2022 Real Art Award recipient Simon Benjamin.
sub–marine: jeweler of memory is an installation that consists of video, photography, and sculpture. The project's title borrows from Barbadian Poet Kamau Brathwaite's assertation that "the unity is sub-marine" – resisting the notion of the
Caribbean as a fractured region divided by nation-state borders and language. Through the project's lens, the Caribbean is reframed as expansive, relational, and interconnected over multiple geographies, transgressing colonial divisions.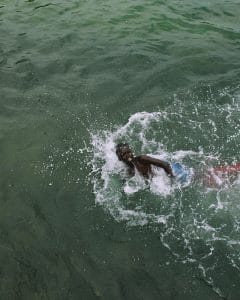 About the Artist
Simon Benjamin is a Jamaican artist and filmmaker living in New York whose work includes experiential installations, film, photography, and sculpture. Through research, oral history, and critical fabulation, he calls attention to the contradictions entangled in the enduring myths and images of the Caribbean as tropical paradise–a carefully constructed imaginary that replaced the harsh reality of the exploitative plantation. With the intention of moving beyond critique or pointing to systems and power – he creates open-ended poetic and lyrical moving images and objects which bring together the immaterial and the tactile, which he hopes prompts the imagination of futures that exist in the notion of otherwise.
About the Real Art Awards
The Real Art Awards is an annual opportunity for emerging artists living in New England, New Jersey, or New York. The open call, offered with no entry fees to artists, attracts hundreds of applicants each year, of which 6 artists are chosen. Selected artists receive a solo exhibition, with a commissioned essay, professional documentation, and a cash prize of $2,500. The 2022 Real Art Awards was juried by multidisciplinary artist Carlos Motta, curator and creative strategist Yona Backer, and Real Art Ways Executive Director Will K. Wilkins. The 2022 Real Art Awards is supported in part by awards from the National Endowment for the Arts and the Edward C. & Ann T. Roberts Foundation.