Every third Thursday of the Month, creative, interesting and open-minded people gather to experience all kinds of art and connect with one another.
Building a bridge between Hartford and Cuba.
"By all accounts Cuba's 2018 revelation of the year." – Billboard
"Una de las luces del futuro del continente." – Fito Páez
"One of the artists with the most future in Cuban music." – Radio Gladys Palmera
"…people scale buildings to see him play." – Vistar Magazine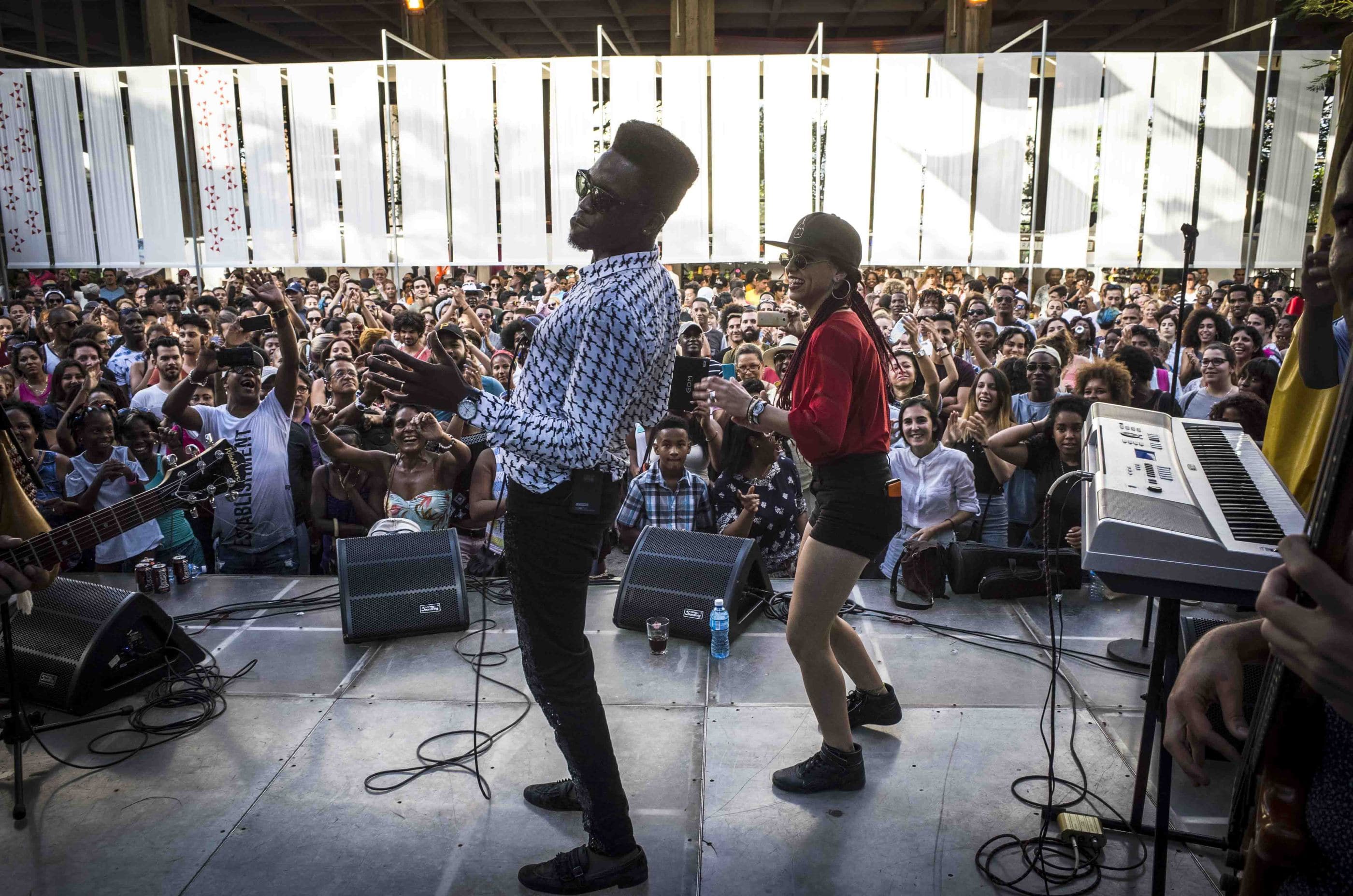 Cimafunk is by far the most exciting new face in Cuba's music scene. 
Cimafunk is a free being defying classification, a pilgrim in search of new musical miscegenation and the reunion of black music. He believes in nothing but the power of the Groove and the cathartic communion of dancing bodies. A renaissance man, conscious of his roots and musical ancestry, Cimafunk's music looks firmly into the future.
"The concert begins and the audience enters a trance-like state, no one can stop dancing." – Revista Garbos 
PLUS! Six Exhibitions
Keith Clougherty – Opening, meet the artist – Real Art Awards Recipient 2018
Mateo Nava: Encuentro – Opening, meet the artist – Real Art Awards Recipient 2018
Real Wall: Michael Chang – Opening, meet the artist
Video Gallery: TBD
Gil Scullion: Empty Spaces: Home Bodies
Liona Nyariri: Pfimbi Yemashoko (the place where the words are kept) Real Art Awards Recipient 2018
AND – Hands-On Creative Activities – led by Lauren Perrault
& Delicious Local Cuban Food!