Event
"Social media is not an inherently cinematic subject, but Ms. Binoche is, and in the hands of director Nebbou and cinematographer Gilles Porte the story of Claire becomes, both visually and psychologically, a bridge between worlds." – Wall Street Journal
Synopsis:
Ghosted by her hunky twentysomething lover, Claire (Binoche–balancing cunning and vulnerability), a middle-aged professor and single mom, creates a fake Facebook profile to do a little undetected online snooping. But when her 24-year-old avatar "Clara" is friended by her ex's equally attractive roommate (François Civil), superficial correspondence quickly escalates towards intense intimacy and uncontrollable obsession. Adapted from Camille Laurens' best-selling novel–and co-scripted by Julie Peyr, a regular collaborator of Arnaud Desplechin–Who You Think I Am blends genres and bends reality to dizzying effect.
Safety In Our Cinema:
As you return to our physical space, your health and safety is our top priority. To learn about all the steps we have taken to prepare and our new procedures visit our Welcoming You Back page.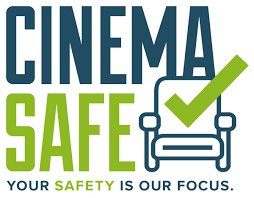 Real Art Ways Cinema is designated Cinema Safe. Learn more about Cinema Safe HERE