Event
"The film's content isn't ritual at all. It's one man's answer, eloquent and heartfelt, to the challenge of reframing our discussion of a subject that has us numb from repetition." – Wall Street Journal 

"Both broad-ranging and deep, covering a history that is political, legal, cultural, economic, psychological, emotional, moral and, in the end, also profoundly personal." – Washington Post

"An engaging and essential essay film that makes its points clearly, backed by evidence, for those open-minded enough to consider their education incomplete." – Variety
NY Times Critic's Pic.
Synopsis:
Interweaving lecture, personal anecdotes, interviews, and shocking revelations, in WHO WE ARE: A Chronicle of Racism in America, criminal defense/civil rights lawyer Jeffery Robinson draws a stark timeline of anti-Black racism in the United States, from slavery to the modern myth of a post-racial America.
Safety In Our Cinema:
As you return to our physical space, your health and safety is our top priority. To learn about all the steps we have taken to prepare and our new procedures visit our Welcoming You Back page.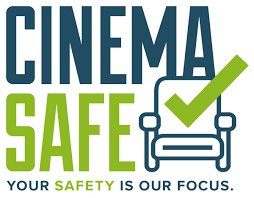 Real Art Ways Cinema is designated Cinema Safe. Learn more about Cinema Safe HERE