Event
"The pursuit of power by any means necessary – and the moral injury that ensues – feels both ancient and urgently new, especially when it's animated by the artistry and acute intelligence on display here." – Washington Post

"Washington's voice is, as ever, a marvel. He seethes, raves, mumbles and babbles, summoning thunderstorms of eloquence from intimate whispers. The physicality of his performance is equally impressive, from his first appearance, trudging heavily through the fog, until his final burst of furious, doomed mayhem." – New York Times

"A triumph that breathes fiery new life into an enduring classic." – The Daily Beast
Synopsis:
Denzel Washington and Frances McDormand star in Joel Coen's bold and fierce adaptation; a tale of murder, madness, ambition, and wrathful cunning.
Safety In Our Cinema:
As you return to our physical space, your health and safety is our top priority. To learn about all the steps we have taken to prepare and our new procedures visit our Welcoming You Back page.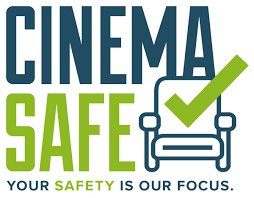 Real Art Ways Cinema is designated Cinema Safe. Learn more about Cinema Safe HERE