Event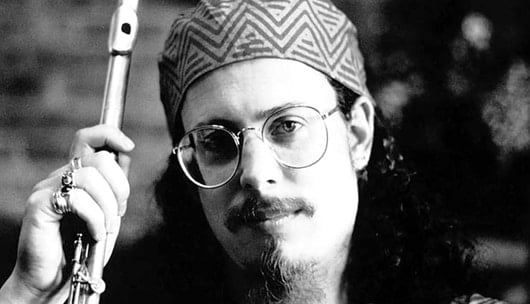 EVENTS
Thomas Chapin Post-Film Concert
Music composed by the man himself, performed by musicians with whom Chapin spent his career playing.
DAVE BALLOU will conduct an hour-long concert, featuring Mario Pavone, Michael Sarin, Peter McEachern, Marty Ehrlich, Tony Malaby, Art Baron, Ben Stapp, and Nick Roseboro.
The concert will begin after the screening of the Thomas Chapin: Night Bird Song documentary and a short intermission, when The Whey Station food truck will be parked outside for a quick dinner.
Please note that admission to the concert is separate from the film. Purchase tickets to film screening here.
Collaboration and Support
This event is co-presented with the Hartford Jazz Society, WWUH, and the Litchfield Jazz Festival.
"Chapin's prodigious technique on not only alto sax but also soprano sax and flute is abundantly evident...All told, this is simply marvelous jazz music. Chapin's willingness to forge connections between the traditional and avant-garde jazz camps, and to explore the beauty within each, should earn him his distinctive place in the history of this music"
"Chapin knew how to make high art and simultaneously please a crowd. He created new and original sounds without being self-consciously cute or pointlessly outrageous....There was furious and irrepressible energy, but control and calibration were never far behind."
"Chapin...had the imagination that took his compositions into different realms"