Event
FILM
The Worst Person in the World
""The Worst Person in the World" strikes me as believable, beautiful, roving, annoying, and frequently good for a laugh. Like most of Trier's work, it also takes you aback with its sadness, which hangs around, after the story is over, like the smoke from a snuffed candle. " – The New Yorker

"The romantic drama for people who hate romantic dramas." – Toronto Star

"The film may be the prime example of how to restore fun, significance, and even a little bit of sex to the well-worn terrain of the romantic comedy."
– Slant Magazine

"Any film that can combine questions of mortality with funny, fully alive scenes of sex, social awkwardness, professional screw-ups and throwaway fun is a rich one. Its brilliant, full-on performance from Reinsve deserves to be celebrated far and wide." – Time Out
Oscar nominated: International Feature Film.
Synopsis:
Director Joachim Trier returns with another modern twist on a classically constructed character portrait of contemporary life in Oslo. Chronicling four years in the life of Julie, The Worst Person in the World examines one woman's quest for love and meaning in the modern world. Fluidly told in twelve chapters, the film features a breakout performance by Cannes Best Actress winner Renate Reinsve as she explores new professional avenues and embarks on relationships with two very different men (Anders Danielsen Lie and Herbert Nordrum) in her search for happiness and identity.
Safety In Our Cinema:
As you return to our physical space, your health and safety is our top priority. To learn about all the steps we have taken to prepare and our new procedures visit our Welcoming You Back page.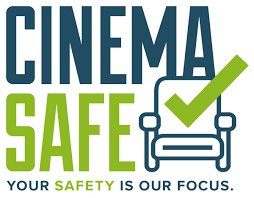 Real Art Ways Cinema is designated Cinema Safe. Learn more about Cinema Safe HERE