Event
"It's an eventuality so incredibly unlikely that all John can do is repeat the single word 'believe,' and whether it's an exhortation to accept the possibility of miracles or to have faith in the power of human perseverance is no matter: after 'The Rescue,' believe, you will.." – New York Times

"Like all good documentaries, The Rescue finds the story beneath the surface of a story we thought we knew." – Wall Street Journal

"Extraordinary… A rousing film that celebrates humanity at its most selfless."
– Variety

"Has to be seen to be believed."
– Insider

"This Year's Most Thrilling- and human – documentary."
– Esquire

"Incredibly Moving and Thrilling to Watch."
– rogerebert.com
Synopsis:
From the directors of Free Solo!
The Rescue chronicles the enthralling, against-all-odds story that transfixed the world in 2018: the daring rescue of twelve boys and their coach from deep inside a flooded cave in Northern Thailand. Using a wealth of never-before-seen material and exclusive interviews, E. Chai Vasarhelyi and Jimmy Chin keep viewers on the edge of their seats as they bring alive one of the most perilous and extraordinary rescues in modern times, shining a light on the high-risk world of cave diving, the astounding courage and compassion of the rescuers, and the shared humanity of the international community that united to save the boys.
Safety In Our Cinema:
As you return to our physical space, your health and safety is our top priority. To learn about all the steps we have taken to prepare and our new procedures visit our Welcoming You Back page.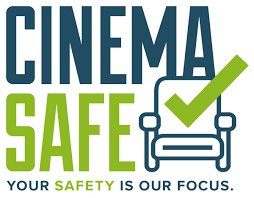 Real Art Ways Cinema is designated Cinema Safe. Learn more about Cinema Safe HERE