Event
"metaphysical grace and hints of fantasy … haunting and powerful." – New York Times
Director Emma Dante is a prolific opera director, having staged works of Gioachino Rossini, Giuseppe Verdi, Georges Bizet, Francis Poulenc and others.
Dante is also a screenwriter. The Macaluso Sisters is adapted from her prize-winning stage play of the same name. This moving, decades-traversing drama follows a family of five orphaned sisters living in Palermo. When a sudden catastrophic seaside event alters the family dynamic, they are left grappling with the outcome. The delicate balance of sisterhood is tested in this accomplished, generation-spanning three-act feature film.
Premiered in competition at the 2020 Venice International Film Festival where it won the Pasinetti Awards (given by the National Union of Italian Journalists) for Best Film and Best Actress (awarded to the ensemble cast playing the sisters).
Safety In Our Cinema:
As you return to our physical space, your health and safety is our top priority. To learn about all the steps we have taken to prepare and our new procedures visit our Welcoming You Back page.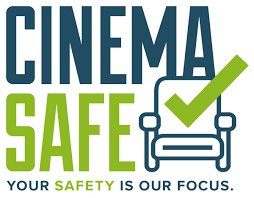 Real Art Ways Cinema is designated Cinema Safe. Learn more about Cinema Safe HERE