Event
"This picture freshly demonstrates that a conventionally structured documentary can pack the fascination and wallop of an expertly executed fictional thriller." – New York Times

"Lively and engrossing." – Film Threat

"It plays like a thriller, like a heist." – FilmWeek
Synopsis:
THE LOST LEONARDO tells the inside story behind the Salvator Mundi, the most expensive painting ever sold at $450 million, claimed to be a long-lost masterpiece by Leonardo da Vinci.
From the moment it is purchased from a shady New Orleans auction house, and its buyers discover masterful brushstrokes beneath its cheap restoration, the fate of the Salvator Mundi is driven by an insatiable quest for fame, money and power. But as its price soars, so do questions about its authenticity. Is this multi-million dollar painting actually by Leonardo – or do certain power players simply want it to be?
Unraveling the hidden agendas of the world's richest men and most powerful art institutions, THE LOST LEONARDO reveals how vested interests became all-important, and the truth secondary.
Safety In Our Cinema:
As you return to our physical space, your health and safety is our top priority. To learn about all the steps we have taken to prepare and our new procedures visit our Welcoming You Back page.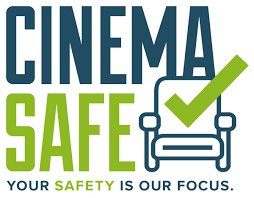 Real Art Ways Cinema is designated Cinema Safe. Learn more about Cinema Safe HERE