Event
"Jim Broadbent could play a vicious despot and still make you wish he was your uncle." – Time Out

"The story is charming, the performances are exceptional." – Wall Street Journal

"One of Michell's enduring themes was exasperation—an unglamorous emotion, familiar to us all but, unlike rage, seldom given its cinematic due. Hence, perhaps, his interest in autumnal characters; facing and fearing a wintry future, they take stock of what they have done thus far, or frustratingly failed to do.
– The New Yorker
Starring Dame Helen Mirren and Jim Broadbent.
Synopsis:
In 1961, Kempton Bunton, a 60-year old taxi driver, stole Goya's portrait of the Duke of Wellington from the National Gallery in London. It was the first (and remains the only) theft in the Gallery's history. Kempton sent ransom notes saying that he would return the painting on condition that the government invested more in care for the elderly — he had long campaigned for pensioners to receive free television. What happened next became the stuff of legend. Only 50 years later did the full story emerge — Kempton had spun a web of lies. The only truth was that he was a good man, determined to change the world and save his marriage — how and why he used the Duke to achieve that is a wonderfully uplifting tale.
Safety In Our Cinema:
As you return to our physical space, your health and safety is our top priority. To learn about all the steps we have taken to prepare and our new procedures visit our Welcoming You Back page.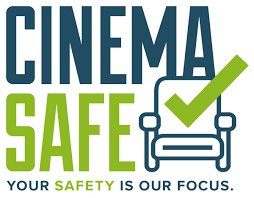 Real Art Ways Cinema is designated Cinema Safe. Learn more about Cinema Safe HERE