Event
"A charming new documentary is an ode to the grandeur and promise of the eateries…The film imparts some fascinating facts—at one point, 10% of Philadelphians were eating at Horn & Hardart daily—and convinces the viewer that Automats were an important part of the American social fabric. Though long gone, they are evidently not forgotten. In "At The Automat", a new song Mr Brooks wrote for the film, he pays fond tribute to its famous coffee: "for just a shiny nickel, your tastebuds you could tickle, with that wonderful, magnificent, unbelievable, awesome coffee at the Automat."
– The Economist

"The delight of "The Automat"… is its blend of social and intellectual history with its anecdotal history—its evocation of the links between intention, practice, and experience; its depiction of a largely lost aesthetic of daily life." – New Yorker
Synopsis:
Before fast food we had something better. Our grandparents told us stories of gathering around communal tables, sharing their lives, their struggles, and their dreams with strangers at The Automat. In the long awaited Horn & Hardart documentary relive the phenomena of America's original and most beloved restaurant chain. The one hundred year Automat saga serves up never before-seen archival footage and photographs and a cast including celebrity customers, company executives, historians, and members of the Horn & Hardart families.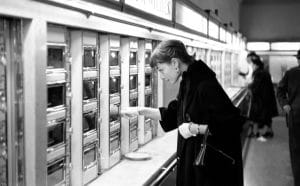 Safety In Our Cinema:
As you return to our physical space, your health and safety is our top priority. To learn about all the steps we have taken to prepare and our new procedures visit our Welcoming You Back page.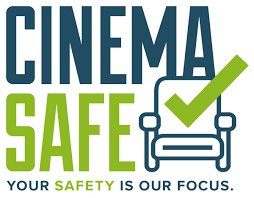 Real Art Ways Cinema is designated Cinema Safe. Learn more about Cinema Safe HERE