Event
FILM
Science on Screen: On a Wing and a Prayer
Real Art Ways Science on Screen® season invites you to experience the unique combination of a feature film and a relevant talk from a notable local figure in science.
Film: Son of Monarchs
"The film's rich imagery will be imprinted in your memory, returning to you in dreams." – NY Times
After his grandmother's death, a Mexican biologist living in New York returns to his hometown, nestled in the majestic monarch butterfly forests of Michoacán. The journey forces him to confront past traumas and reflect on his hybrid identity, sparking a personal and spiritual metamorphosis.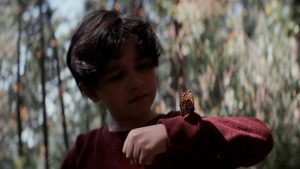 Pre-Film Talk | 6:30 PM 
Jay Kaplan will discuss the the migratory patterns of butterflies and how those patterns have been impacted by climate change.
Speaker: Jay Kaplan
Jay Kaplan. Jay has served as the director of the Roaring Brook Nature Center in Canton since 1975. Jay holds a B.S. in Conservation Education from Cornell University and an M.S. in Outdoor Education from The Pennsylvania State University. He is a past president of the Hartford Audubon Society and the Connecticut Ornithological Association (COA) and remains active with both organizations, and has served o numerous boards and committees.
He is the longtime Compiler of the Hartford Christmas Bird Count and Summer Bird Count, and serves as chair of the COA's Avian Records Committee, a statewide group that evaluates rare bird records for Connecticut. Jay currently serves as a director of the Canton Land Conservation Trust and is a member of Canton's Conservation and Open Space Commissions. For the past 25+ years, he has coordinated the Farmington Valley Butterfly Count, and has seen wide fluctuations with regard to monarch butterfly populations in our area.

Science on Screen is an initiative of the COOLIDGE CORNER THEATRE, with major support from the ALFRED P. SLOAN FOUNDATION.
Updates to Our Cinema:
As you return to our physical space, your health and safety is our top priority. To learn about all the steps we have taken to prepare and our new procedures visit our Welcoming You Back page.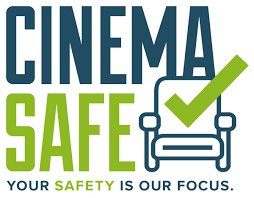 Real Art Ways Cinema is designated Cinema Safe. Learn more about Cinema Safe HERE