Event
FILM
Roadrunner: A Film About Anthony Bourdain
NY Times Critic's Pick 
92% on Rotten Tomatoes 
"Portrait of how Bourdain evolved as a person during the years of his celebrity." –Variety
Synopsis:
Anthony Bourdain traveled the world showing us beauty in food, people and culture. He exposed the precariousness of our virtues and the strength of our vulnerabilities, the illusiveness of success and the fragility of happiness. Bourdain lived as a Romantic — diving into human expression while seeking out uncharted frontiers. He was the best friend we never really knew.
From Academy Award®-winning filmmaker Morgan Neville (20 Feet From Stardom, Won't You Be My Neighbor?) comes this unflinching look at Bourdain.
Safety In Our Cinema:
As you return to our physical space, your health and safety is our top priority. To learn about all the steps we have taken to prepare and our new procedures visit our Welcoming You Back page.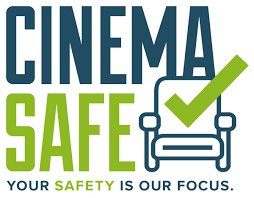 Real Art Ways Cinema is designated Cinema Safe. Learn more about Cinema Safe HERE