Event
FILM
Roadrunner: A Film About Anthony Bourdain
NY Times Critic's Pick 
92% on Rotten Tomatoes 
"Portrait of how Bourdain evolved as a person during the years of his celebrity." –Variety
Synopsis:
It's not where you go. It's what you leave behind . . . Chef, writer, adventurer, provocateur: Anthony Bourdain lived his life unabashedly. Roadrunner: A Film About Anthony Bourdain is an intimate, behind-the-scenes look at how an anonymous chef became a world-renowned cultural icon. From Academy Award®-winning filmmaker Morgan Neville (20 Feet From Stardom, Won't You Be My Neighbor?), this unflinching look at Bourdain reverberates with his presence, in his own voice, and in the way he indelibly impacted the world around him.
Safety In Our Cinema:
As you return to our physical space, your health and safety is our top priority. To learn about all the steps we have taken to prepare and our new procedures visit our Welcoming You Back page.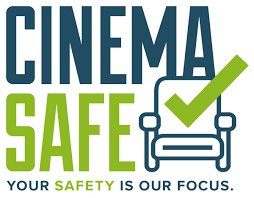 Real Art Ways Cinema is designated Cinema Safe. Learn more about Cinema Safe HERE