Event
"Red Rocket isn't like any other movie you've seen this year. Expect the taste of pink sparkle doughnuts to linger." – Boston Globe

"Baker couldn't have cast a better performer [than Rex] to encapsulate the world of near-success that Red Rocket evokes, a strange parallel dimension that serves as a cracked mirror to the mainstream pop culture of the period." – ABC News (Australia)

"Raunchy, restless" – Chicago Tribune

"Freewheeling and kissed by the magic hour light like Baker's previous movies, Red Rocket is among the filmmaker's best works." – RogerEbert.com

"This is vivid, real-life film-making, without the need of an epic budget." – Guardian
Synopsis:
The audacious new film from writer-director Sean Baker (The Florida Project, Tangerine), starring Simon Rex in a magnetic, live-wire performance, Red Rocket is a darkly funny and humane portrait of a uniquely American hustler and a hometown that barely tolerates him.
Safety In Our Cinema:
As you return to our physical space, your health and safety is our top priority. To learn about all the steps we have taken to prepare and our new procedures visit our Welcoming You Back page.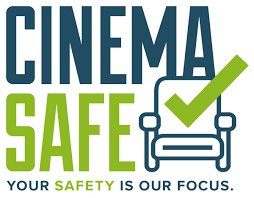 Real Art Ways Cinema is designated Cinema Safe. Learn more about Cinema Safe HERE