Event
Starring Carey Mulligan
Five Academy Award Nominations, including Best Picture, Best Actress, and Best Director
"Mulligan's withering disdain is a thing of beauty." – Observer UK
"In filmmaker Emerald Fennell's diabolically funny takedown of toxic masculinity, Carey Mulligan gives a dynamite performance." – ABC News
"Fennell cleverly mixes romantic comedy tropes with more serious issues to give us one of the most complex #MeToo narratives we've seen so far." – The Jewish Chronicle
Synopsis:
Nothing in Cassie's life is what it appears to be — she's wickedly smart, tantalizingly cunning, and she's living a secret double life by night. Now, an unexpected encounter is about to give Cassie a chance to right the wrongs from the past.

Safety in Our Cinema:
As you return to our physical space, your health and safety is our top priority. To learn about all the steps we have taken to prepare and our new procedures visit our Welcoming You Back page.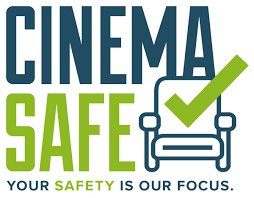 Real Art Ways Cinema is designated Cinema Safe. Learn more about Cinema Safe HERE