Event
Synopsis:
8-year-old Nelly has just lost her beloved grandmother and is helping her parents clean out her mother's childhood home. She explores the house and the surrounding woods where her mom, Marion, used to play and built the treehouse she's heard so much about. One day her mother abruptly leaves. That's when Nelly meets a girl her own age in the woods building a treehouse. Her name is Marion.
Safety In Our Cinema:
As you return to our physical space, your health and safety is our top priority. To learn about all the steps we have taken to prepare and our new procedures visit our Welcoming You Back page.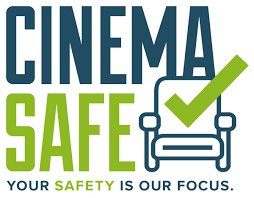 Real Art Ways Cinema is designated Cinema Safe. Learn more about Cinema Safe HERE