Event
Starring Oscar winner Frances McDormand
Winner Golden Lion Best Film, 2020 Venice Film Festival
Winner People's Choice Award, 2020 Toronto International Film Festival
NY Times Critic's Pick
96% on Rotten Tomatoes
"Frances McDormand wows (again) in the earthbound yet expansive 'Nomadland'" – Washington Post
"It suggests that the road less traveled can yield joy as well as sorrow and that it can fulfill a person's need for both solitude and community." – NPR
Synopsis:
Following the economic collapse of a company town in rural Nevada, Fern (Frances McDormand) packs her van and sets off on the road exploring a life outside of conventional society as a modern-day nomad. The third feature film from director Chloé Zhao, NOMADLAND features real nomads Linda May, Swankie and Bob Wells as Fern's mentors and comrades in her exploration through the vast landscape of the American West.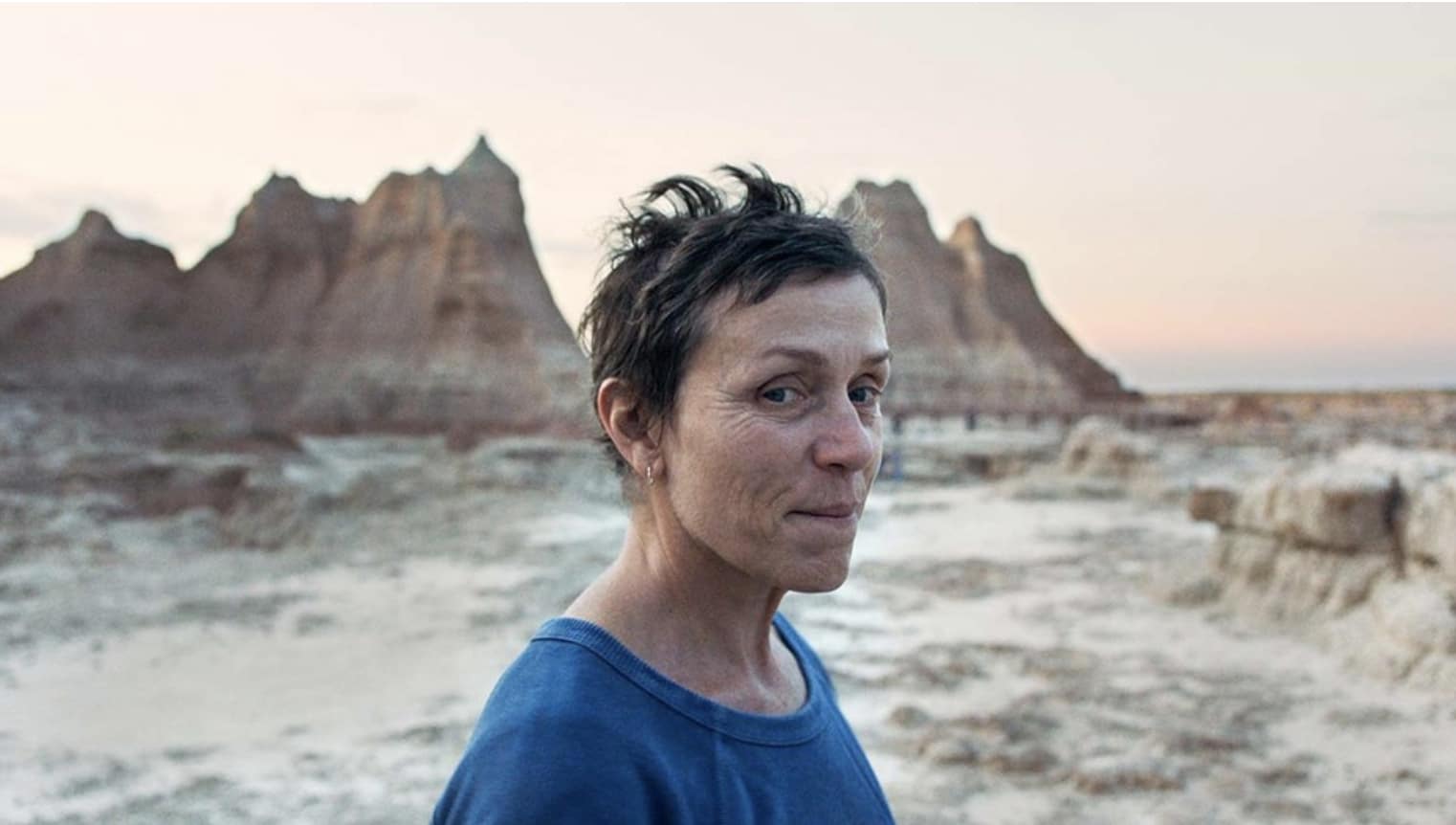 Updates to Our Cinema:
We have learned and been informed by participating in online presentations with Sten H. Vermund, Dean of the Yale School of Public Health, to plan all aspects of welcoming people back into our spaces.
We have taken great care to make sure the physical space is as safe as it can be.
Please Keep In Mind:
If you are not feeling well, stay home.
Once You Get Here:
– Tickets must be purchased in advance and tickets will be scanned at the cafe upon arrival. (Members will need to sign in to access member privileges.)
– Masks must be worn at all times while visiting Real Art Ways. Masks may only be removed in the Cinema when eating and drinking in your assigned seat.
– We have significantly reduced our theatre's capacity to allow a minimum of 6 feet distance between parties.
– We have reduced our showtimes.
– Our theater will be disinfected after each showing and each seat will be cleaned thoroughly.
– We have maximized the air from outdoors circulating into the theatre and we have increased the air filtration in our system. 
– Our staff will check-in prior to each shift to ensure everyone is healthy.
As you return to our physical space, your health and safety is our top priority. To learn about all the steps we have taken to prepare and our new procedures visit our Welcoming You Back page.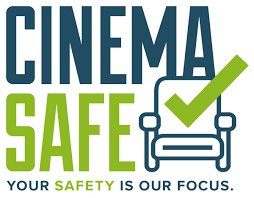 Real Art Ways Cinema is designated Cinema Safe. Learn more about Cinema Safe HERE