Event
"A film of immense, swirling complexity, and its elaborateness… comes off as a sort of defiance, of resistance to current modes of easy and consumable viewing." – The New Yorker

"Both [Haim and Hoffman] inhabit the screen with a sympathetic responsiveness and a rare immediacy. Their incarnation of the ardors and audacities of youth is among the marvels of recent movies, and with them Anderson rediscovers something greater than his own youth—the youth of the cinema itself." – The New Yorker

"Quite possibly the year's best film – easily its most delightful surprise." – NPR

"A shaggy, fitfully brilliant romp." – NY Times

"If Paul Thomas Anderson's "Licorice Pizza" doesn't make you happy, the trouble may be that you're clinically depressed, anhedonic or don't care for movies in general." – Wall Street Journal

"In large part thanks to its fresh-faced stars, the charming Hoffman and the wildly charismatic Haim, I'm hard pressed to think of a recent movie whose world I would have liked to stay in longer." – Slate
Synopsis:
Oscar Nominated: Best Picture, Best Director, Best Original Screenplay
"Licorice Pizza" is the story of Alana Kane (Alana Haim) and Gary Valentine (Cooper Hoffman) growing up, running around and falling in love in the San Fernando Valley, 1973. Written and Directed by heralded filmmaker Paul Thomas Anderson, this potent coming-of-age drama tracks the treacherous navigation of first love. Sean Penn, Bradley Cooper, Tom Waits and Benny Safdi also star.
Safety In Our Cinema:
As you return to our physical space, your health and safety is our top priority. To learn about all the steps we have taken to prepare and our new procedures visit our Welcoming You Back page.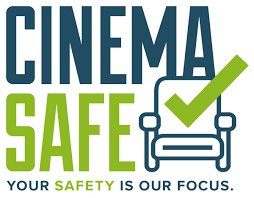 Real Art Ways Cinema is designated Cinema Safe. Learn more about Cinema Safe HERE