Event
FILM
Kurt Vonnegut: Unstuck in Time
"Vonnegut remains as relevant as ever, even eight years after his death, largely because he understood the absurdity of humanity. What once seemed like very speculative fiction now seems like reportage. 'I think he understood that the world was going to hell, so it all came down to what you did individually,' says Weide. 'He talks about saints. And to him, a saint is somebody who makes other people's lives easier in not just big ways but small ways. A smile or a thank-you or whatever.'" – Newsweek
Synopsis:
Recounting the extraordinary life of author Kurt Vonnegut, and the 25-year friendship with the filmmaker who set out to document it.
Almost eight years after his death, Kurt Vonnegut remains one of the most popular literary figures of the 20th and 21st Centuries. Readers from one generation to the next, the world over, continue to find their lives transformed by his comic and cosmic insights, on display in such bestselling books as Cat's Cradle, Slaughterhouse-Five, Breakfast of Champions, Mother Night, God Bless You Mr. Rosewater, and on and on. Amazingly, all of Vonnegut's works remain in print, and his popularity shows no sign of waning. Yet to-date, there has been no definitive film documentary covering his extraordinary life and work. Robert Weide has been trying to correct that oversight for 33 years.
Recently featured on NPR's Fresh Air with Terry Gross.
Safety In Our Cinema:
As you return to our physical space, your health and safety is our top priority. To learn about all the steps we have taken to prepare and our new procedures visit our Welcoming You Back page.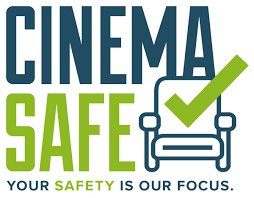 Real Art Ways Cinema is designated Cinema Safe. Learn more about Cinema Safe HERE