Event
EVENTS
July Creative Cocktail Hour
Creative Cocktail Hour Returns!
Held every third Thursday of the month. A diversity of cool cats and outcasts gathers to experience art and connect with one another. Dancing is encouraged though not required.
Featuring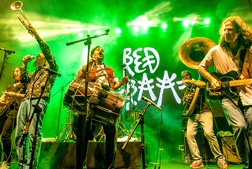 Live music from Red Baraat
"Red Baraat is a Brooklyn-based ensemble that makes heart-pounding, insanely infectious music. The band is particularly known and loved for its unforgettable live performances." –NPR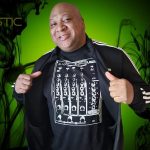 DJ James Hall AKA Mr. Realistic – is a Connecticut and NYC USA based DJ/Producer.  Mr. Realistic is no stranger to this thing called house music! He's been in the game since the late 80's spinning tribal, deep, soulful and afro house music at events and clubs around the US and Europe, such as PartyCast TV, the Liquid Sol House Events, the Amsterdam Dance Event, and, upcoming in July 2021, The Lago Mio Fest in St. Moritz, Switzerland. Learn more HERE.
Opening Reception: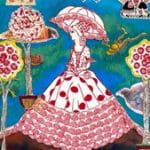 Then The Morning Comes a new solo exhibition by Lydia Viscardi, curated by David Borawski
Through the Veil, is an installation and performance by Hartford-based artist Lauren Be Dear and part of the Real Wall series. Performances are at 7:00 PM and 9:15 PM during the Creative Cocktail Hour.
On View:
As the palm is bent, the boy is inclined by Kevin Quiles Bonilla
Situational Awareness by Jacob Cullers
Plus:
Cafe/bar
Yoga with Barbara Hocker
Food Trucks from Baba Ghanoush and East West Grille
Art activities for adults and kids
And you!