Event
"The nonfiction film its subject deserves (no offense, Meryl Streep ), a buoyant evocation of the life of Julia Child that's infused with uncommon intelligence and enhanced by voluptuous images of food." – Wall Street Journal

"While it might not be as revolutionary as its subject, Julia celebrates not only the woman but also her joy and passion for the creation and consumption of delicious food." – The Wrap
Synopsis:
The new documentary Julia brings to life the legendary cookbook author and television superstar who changed the way Americans think about food, television, and even about women. Using never-before-seen archival footage, personal photos, first-person narratives, and cutting-edge, mouth-watering food cinematography, the film traces Julia Child's 12 year struggle to create and publish the revolutionary Mastering the Art of French Cooking (1961) which has sold more than 2.5 million copies to date, and her rapid ascent to become the country's most unlikely television star. It's the empowering story of a woman who found her purpose – and her fame – at 50, and took America along on the whole delicious journey.
Safety In Our Cinema:
As you return to our physical space, your health and safety is our top priority. To learn about all the steps we have taken to prepare and our new procedures visit our Welcoming You Back page.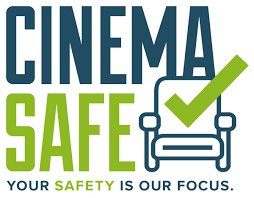 Real Art Ways Cinema is designated Cinema Safe. Learn more about Cinema Safe HERE