Event
FILM
In Balanchine's Classroom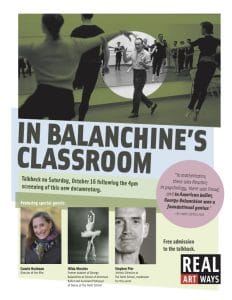 Synopsis:
Journey back to the glory years of Balanchine's New York City Ballet through the remembrances of his former dancers and their quest to fulfill the vision of a genius. Opening the door to his studio, Balanchine's private laboratory, they reveal new facets of the groundbreaking choreographer: taskmaster, mad scientist, and spiritual teacher. Today, as his former dancers teach a new generation, questions arise: what was the secret of his teaching? Can it be replicated? Filled with never before seen archival footage of Balanchine at work during rehearsals, classes, and in preparation for his most seminal works, along with interviews with many of his adored and adoring dancers and those who try to carry on his legacy today, this is Balanchine as you have never seen him, and a film for anyone who loves ballet and the creative process.
Safety In Our Cinema:
As you return to our physical space, your health and safety is our top priority. To learn about all the steps we have taken to prepare and our new procedures visit our Welcoming You Back page.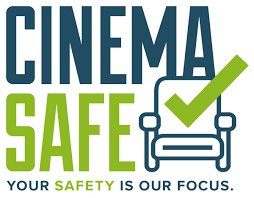 Real Art Ways Cinema is designated Cinema Safe. Learn more about Cinema Safe HERE