Event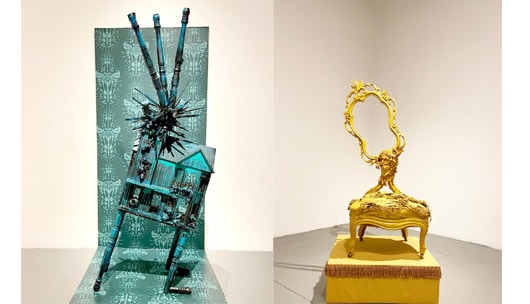 ARTS
Homebound:
Shannon VanGyzen
Homebound is presented in memory of Edd Russo by Connecticut Children's PICU Physicians.
Real Art Ways presents a solo exhibition by 2019 Real Art Awards recipient Shannon VanGyzen. Figurative forms are created through distorting furniture, decorative fabrics, and other found objects. Each sculpture becomes a familial trope, like The Caregiver, The Teenager, or The Mess Maker. Custom wallpapers mimic classical patterns like fleur de lis and toile de jouy, creating decorations that hide class anxiety. VanGyzen's work explores how taste, aesthetics, and decoration act as class signifiers, acting as a form of communicating one's socioeconomic status through materiality.
Image: The Peacemaker, lace with resin and cement, 2019
Events:
Family Reunion
Livestream performance on Real Art Ways Facebook page
Saturday, October, 10 | 7 PM
The exhibition will feature a collaborative dance performance by The Hartford Dance Collective and drag artists Coleslaw and Severity Stone, supported in part by an Artist Engagement Fund from the National Performance Network.
About the Artist:
Shannon VanGyzen is an emerging visual artist and educator. VanGyzen holds an MFA degree from the School of the Museum of Fine Arts at Tufts University and a BFA-AE in Painting and Art Education from Massachusetts College of Art and Design in Boston.
VanGyzen is a recipient of the St. Botolph Club Foundation Emerging Artist Grant and Real Art Ways Real Art Award. Her work has been exhibited in Massachusetts, Vermont, Rhode Island, New Hampshire, Portugal, and Germany.
For more information on Shannon and her work, visit her website.
The 2019 Real Art Awards is supported in part by the National Endowment of the Arts.


Visual arts programming at Real Art Ways is supported by the Andy Warhol Foundation for the Visual Arts.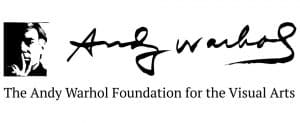 Real Art Ways Digital Gallery
Click slide to enlarge. Images by John Groo.

Welcoming You Back Safely:
Since the shutdown, we have been planning how to safely welcome people back to our space. Read about the steps we have taken HERE