Event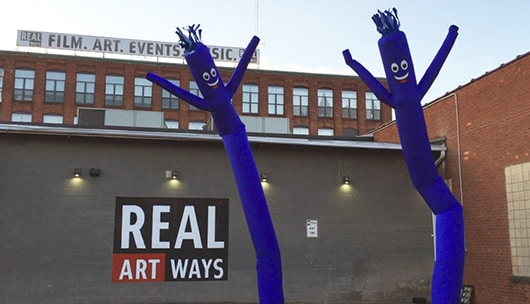 Real Art Ways is committed to the health and safety of all our guests. Real Art Ways' approach to safety of staff and the public during Covid has been, and continues to be, based on the best public health thinking in the world. Here are the steps we have taken:
-We are paying attention, first and foremost, to the science. Sten H. Vermund, Dean of the Yale School of Public Health, has been leading sessions on reopening Connecticut art venues. Real Art Ways has participated in each session, touching on all aspects of re-opening. Dr. Vermund has been extremely helpful, focusing on what to do, and how to think about it.
 -We are in communication with colleagues – museums, theaters, cinemas, and arts centers, nationally and locally, sharing best practices and information.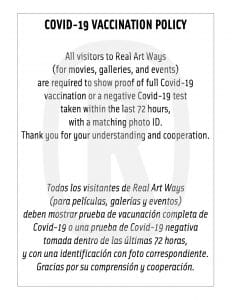 Organizations and government entities are responding with varied approaches. The situation is fluid, and we are doing our best to stay on top of information as it arises.
Cinema seating is back to full capacity and general admission. Tickets may be purchased online, over the phone, or in person at our Box Office.
Please note:
Exposure to Covid-19 is an inherent risk in any public location where people are present; we cannot guarantee you will not be exposed during your visit.
The CDC advises that older adults and people of any age who have serious underlying medical conditions might be at higher risk for severe illness from Coronavirus. Guests should evaluate their own risk in determining whether to attend. People who show no symptoms can spread Coronavirus if they are infected, any interaction with the general public poses an elevated risk of being exposed to Coronavirus. By coming to Real Art Ways, you acknowledge and agree that you assume these inherent risks associated with attendance.
Gallery Hours:
Open Wed, Thurs & Fri 4 pm – close. Sat & Sun 2 pm – close.
Cinema Hours:
Wednesday – Sunday. Please check our film page for showtimes and more information on updated cinema procedures.
Please Keep In Mind:
If you are not feeling well, stay home.
Once You Get Here:
For the health and safety of our guests and staff Real Art Ways strongly encourages all visitors to wear a mask while inside our space.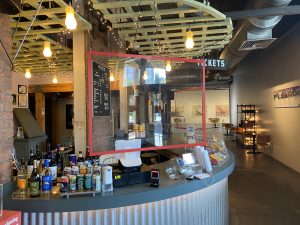 Check-in upon arrival at the front counter.
Rigorous cleaning and safety protocols in accordance with the CDC and state guidelines are in place:
We have installed hand sanitizer stations throughout the building for your use.
We have implemented heightened cleaning protocols, and high contact surfaces will be cleaned every 30 minutes.
We have upgraded our air filtration system with high-efficiency particulate absorbing (HEPA) air purifiers and we have increased the fresh air intake in the building. All the air in the building is cycled out every two hours.
Our staff is receiving up to date safety and wellness training.
Staff members wear a mask per CDC and state guidelines.
We are encouraging credit card transactions for contactless pay.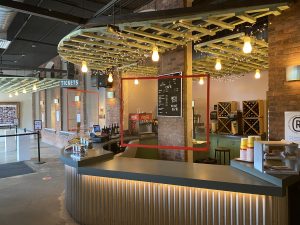 Plexiglass guards have been installed at the Cafe.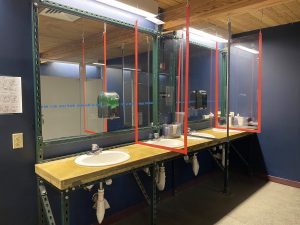 Plexiglass guards have been installed between the sinks in the restrooms.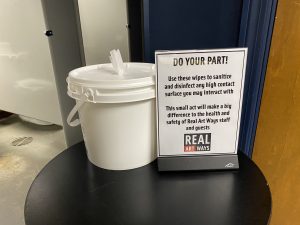 Cleaning wipes are available for you to touch high contact surfaces or to wipe down high contact surfaces after use.
If you would like to stay up-to-date on our communication sign up for our e-news.
If you would like to become a member click HERE