Event
"The acting is note perfect across the board: six-year-old Rayan Sarlak is an effervescent explosion of rascally energy, while Madjooni is funny, laconic and pissed-off — often all at once." – Time Out

"To be a passenger alongside these nervous voyagers, as they clash, tease and cherish each other on the way to this strange and terrible fork in their lives, is to be a very fortunate moviegoer indeed." – Los Angeles Times

"From the first jokey moments of Hit the Road until its heartbreaking end you will not want to be anywhere else." – NY Times

"Panahi's spare, controlled style unites intimate conflicts and vast landscapes in framings as wry as they are rhapsodic." – The New Yorker
Synopsis:
Panah Panahi, son and collaborator of embattled Iranian master Jafar Panahi, makes a striking feature debut with this charming, sharp-witted, and deeply moving comic drama. Hit the Road takes the tradition of the Iranian road-trip movie and adds unexpected twists and turns. It follows a family of four — two middle-aged parents and their sons, one a taciturn adult, the other an ebullient six-year-old — as they drive across the Iranian countryside. Over the course of the trip, they bond over memories of the past, grapple with fears of the unknown, and fuss over their sick dog. Unspoken tensions arise and the film builds emotional momentum as it slowly reveals the furtive purpose for their journey. The result is a humanist drama that offers an authentic, raw, and deeply sincere observation of an Iranian family preparing to part with one of their own.
"It is largely with the New Iranian Cinema of the post-revolutionary era that Iranian cinema received worldwide critical attention, wining regular awards at prestigious film festivals around the globe. After the 1979 revolution and the establishment of the Islamic Republic, new guidelines were established by the state apparatus to ensure that films produced in Iran were made according to the logic of an Islamic "system of modesty" (hejab in its broadest sense). Paradoxically, these censorship guidelines forced Iranian filmmakers to develop a new filmic grammar, which in a constant negotiation with state censors, contributed to a new visual and aural film form that is distinctive to Iranian cinema." – Oxford Bibiographies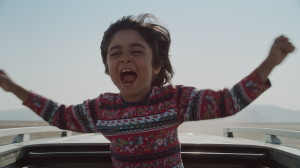 Safety In Our Cinema:
As you return to our physical space, your health and safety is our top priority. To learn about all the steps we have taken to prepare and our new procedures visit our Welcoming You Back page.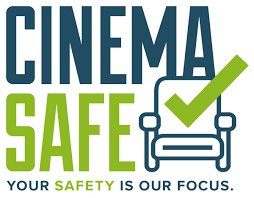 Real Art Ways Cinema is designated Cinema Safe. Learn more about Cinema Safe HERE