Event
FILM
Exhibition on Screen:
Sunflowers
Synopsis:
A unique opportunity to see, as never before, this series of spectacular paintings.
Vincent van Gogh's Sunflowers are among his most glorious works, and are  some of the most iconic paintings in the world. There are five of them around the world. Their final summit is chronicled in this documentary, as their increasing sensitivity to travel means that they will never be shown all-together again. Experience them up-close, side by side, as their history, origin and subtle differences are revealed.
Safety In Our Cinema:
As you return to our physical space, your health and safety is our top priority. To learn about all the steps we have taken to prepare and our new procedures visit our Welcoming You Back page.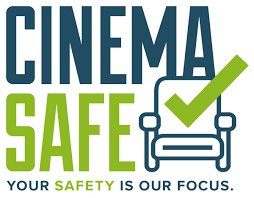 Real Art Ways Cinema is designated Cinema Safe. Learn more about Cinema Safe HERE