Event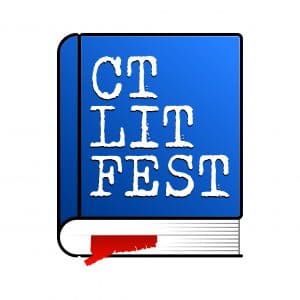 Saturday October 14, 2023 from 10am-6pm.
The CT Lit Fest is a fall book festival presented by Real Art Ways. A literary carnival under one roof in the center of Connecticut. A day for writers, teachers, students, and readers to mingle and discover new voices. Events run throughout the day. Admission is free.
The Fest takes over the galleries of RAW for readings, talks, performances, and an interactive typewriter installation. The main gallery hosts a bookfair to showcase publishers, journals, writing programs, and arts organizations.
Organizations interested in exhibiting in the bookfair can complete an online application starting in April. Space will be limited. Sponsorships are also available. Programming information is forthcoming.
Food Trucks: Rolling Roti and Muncher's International
Featuring writers Wally Lamb and Antoinette Brim-Bell, also featuring Victoria Buitron, Sean Frederick Forbes, Catina Bacote, Steve Ostrowski, Frederick-Douglass Knowles II, Lara Ehrlich Margaret Gibson, Julien Strong, José B. Gonzalez, Hirsh Sawhney, Janae Marks, Susan Campbell, Sarah Darer Littman, Natasha Grambell, Bessy Reyna, and Ryan Parker, plus readers from the 2023 CT Literary Anthology and a live recording of Writer Mother Monster Podcast.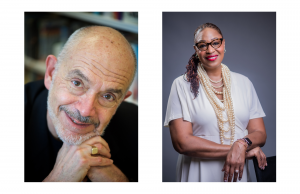 Check out the full program for the day HERE!
For flyers and times for each event, click HERE!
The program will include a panel discussion with Sarah Darer Littman (as moderator), Janae Marks, Jenny Lussier and Susan Campbell.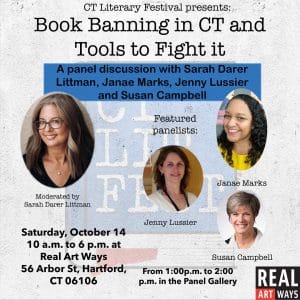 Donations
To the readers, writers, artists, and literary enthusiasts of Connecticut and beyond: We invite you to support the CT Lit Fest and to grow our state's literary community. Your generous donation will not only help us to provide the best possible showcase for our state's writers, thinkers, and presses, but it will allow us to keep the festival accessible to all with free admission.
Your donation is essential to our success. If you choose to make your tax-deductible donation anonymously, your name and giving amount will be kept private. Thank you.

Donate to the CT Lit Fest
Sponsored By:
Leading Sponsor:

Other Sponsors: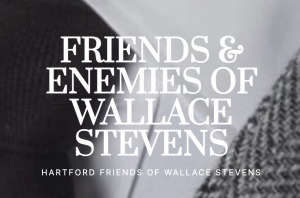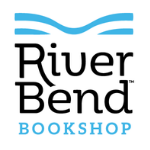 Randall Family Charitable Gift Fund
Dowd Family in Memory of David Kroupa