Event
"This is what the work of a visionary filmmaker looks like." – Rolling Stone

"Few filmmakers slither under the skin and directly into the head as mercilessly as David Cronenberg." – The New York Times

"It's marvelous to have Cronenberg back and to behold his undimmed, unparalleled skill at welding the formulations of horror and science fiction to the cinema of ideas." – Los Angeles Times

"It's an extraordinary planet that Cronenberg lands us down on, and insists we remove our helmets before we're quite sure we can breathe the air." – Guardian

"It's both a nightmare and a wan farce, the kind of tonal blend that only Cronenberg could create, and despite his cynicism about what awaits us, I hope he never stops thinking ahead." – The Atlantic
Synopsis:
As the human species adapts to a synthetic environment, the body undergoes new transformations and mutations. With his partner Caprice (Léa Seydoux), Saul Tenser (Viggo Mortensen), celebrity performance artist, publicly showcases the metamorphosis of his organs in avant-garde performances. Timlin (Kristen Stewart), an investigator from the National Organ Registry, obsessively tracks their movements, which is when a mysterious group is revealed… Their mission – to use Saul's notoriety to shed light on the next phase of human evolution.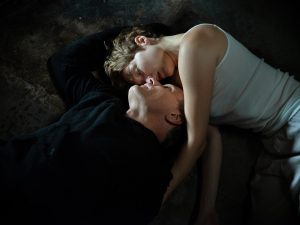 Safety In Our Cinema:
As you return to our physical space, your health and safety is our top priority. To learn about all the steps we have taken to prepare and our new procedures visit our Welcoming You Back page.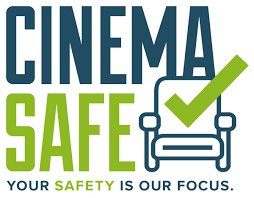 Real Art Ways Cinema is designated Cinema Safe. Learn more about Cinema Safe HERE