Event
What is normal? How far would a mother go to reverse her child's fate? Based on writer/director Ann Hu's story, that's the question facing Lan (Zhu Zhu), who travels with her 9-year-old daughter Meimei (Harmonie He) from their small town in China to New York City.
Inflicted with a learning disability, Meimei is considered a strange and dumb girl, an outcast in her school and community. What no one recognizes, however, is that she possesses a gift waiting to be unlocked. The world seen through her eyes is unique and filled with magic. When her mother learns that Meimei suffers from dyslexia, as do 1 in 10 people worldwide, she will stop at nothing to help her, including leaving her life in China behind and venturing alone with Meimei to New York City, braving a place she knows nothing about and speaking not a word of English.
Director's Statement:
I became a mom fifteen years ago. My baby girl was such a little living wonder that she never failed to wow me.
I can still remember the day when I left China for America, with an urgency to find a school that could teach children with dyslexia, a learning disability that was unheard of in China, but crippled the future of millions of children around the world.
Along my journey, I encountered many parents and children with similar struggles from all around America, China and the world. And I heard their stories. I was humbled by their experiences and determination, and shocked by how big the dyslexic population is (about 10-30%) internationally, and how little the world understands dyslexia, and how amazingly gifted these people are, and how few, even today, of us know that we have the tools to overcome it with proper guidance at an early age!
I learned this was a universal story. I began to write about what I saw, which became this film today.
Safety In Our Cinema:
As you return to our physical space, your health and safety is our top priority. To learn about all the steps we have taken to prepare and our new procedures visit our Welcoming You Back page.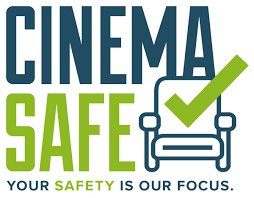 Real Art Ways Cinema is designated Cinema Safe. Learn more about Cinema Safe HERE