Event
"It's an impressively contrived film, almost a machine for winning awards, a monochrome reverie of midlife yearning." – Guardian

"I loved the mercurial interplay between him and his uncle, and thought the kid, another 9-year-old in a festival graced by exceptional child actors, was as funny and endearing a character as you could ask for." – Wall Street Journal

"With two beautiful performances by Joaquin Phoenix and newcomer Woody Norman, the film still tugs at your heartstrings through a tender, well-intentioned portrait of parenting and getting by." – Film Inquiry
Synopsis:
Starring Joaquin Phoenix, Gaby Hoffmann and Woody Norman.
Johnny (Joaquin Phoenix) and his young nephew forge navigate the sensitivities of friendship. A delicate and deeply moving story about the connections between adults and children, and the past and the future. From writer-director Mike Mills.
Safety In Our Cinema:
As you return to our physical space, your health and safety is our top priority. To learn about all the steps we have taken to prepare and our new procedures visit our Welcoming You Back page.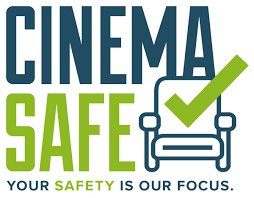 Real Art Ways Cinema is designated Cinema Safe. Learn more about Cinema Safe HERE