Event
"Tendrils of menace creep through the unnerving drama Azor." – New York Times

"Written and directed by Andreas Fontana, making a formally precise, tonally perfect feature debut, "Azor" is a low-key shocker." – New York Times
(Read this great review here.)

"A quiet, unhurried, un-flashy film, and that's what makes it unnerving."
– robertebert.com
Synopsis:
Argentina, the late 1970s. Private banker Yvan (Fabrizio Rongione) arrives from Geneva with his wife Ines (Stéphanie Cléau) to replace a colleague who has mysteriously disappeared in military-ruled Buenos Aires. Moving through the smoke-filled lounges and lush gardens of a society under intense surveillance, he finds himself untangling a sinister web of colonialism, high finance, and a nation's "Dirty War".
Safety In Our Cinema:
As you return to our physical space, your health and safety is our top priority. To learn about all the steps we have taken to prepare and our new procedures visit our Welcoming You Back page.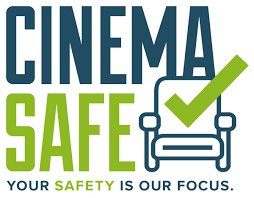 Real Art Ways Cinema is designated Cinema Safe. Learn more about Cinema Safe HERE