Event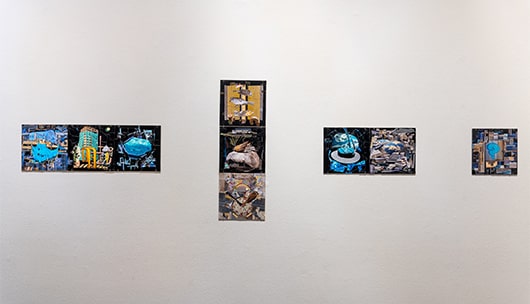 ARTS
Artist Talk: Rashmi Talpade
Friday, March 3, 6:00 PM. Free admission, no RSVP required.
You're invited to a gallery talk with artist Rashmi Talpade, who will discuss her photo collage practice and the current exhibition Every Little Thing at Real Art Ways.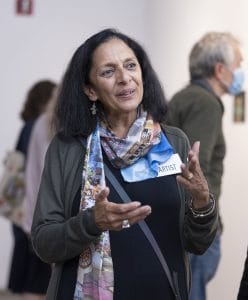 Rashmi Talpade is a professional artist with a Fine Arts degree from Mumbai, India, specializing in painting and photography. Since immigrating to Connecticut in 1991, she has been involved in the local arts community and has exhibited her work statewide, in New York, New Mexico and India. She is a recipient of an Artist Fellowship from the Connecticut Commission of the Arts and she has received numerous grants from the State of Connecticut and the National Endowment for the Arts to support her public art projects. These projects include works at the New Britain Museum of American Art, the Yale New Haven Children's Hospital, the five branches of the New Haven Public Library, the Wallingford Public Library, the Essex and Southington Elementary Schools, and the Bandra Municipal School in Mumbai, India. She also has upcoming projects at the New Britain Public Library and with the Spanish Community of Wallingford. Her photo collages are in the permanent collection of the New Britain Museum of Art and the Roopankar Museum of Modern Art, India.
Photo Credit: Steven Laschever