Event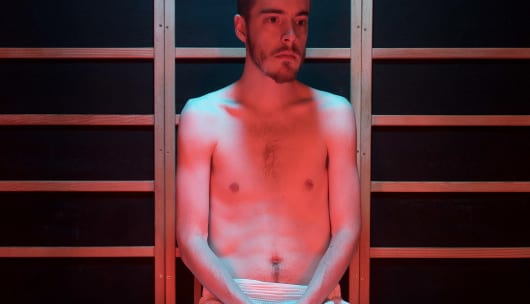 ARTS
Artist Talk: Julian Johnson
FREE ADMISSION
All are invited to attend an artist conversation and reception with Julian Johnson. Julian will be in conversation with Visual Arts Manager Neil Daigle Orians, about his work and process involved in his exhibition, Skinny Boy Lookin' Like Deer In Headlights.  Julian is one of six 2019 Real Art Awards recipients, which supports emerging artists as they develop their work. His work was chosen from nearly 500 applicants. The reception will begin at 2 PM and the conversation begins at 2:30 PM.
About Julian's Work:
Exploring his experiences with mental health, Marfan Syndrome, and religion, Julian Johnson's photographic works offer the viewer an immersive narrative of healing. Ranging in subject matter and process, Johnson's installation of images create a personal narrative that incorporates elements of still life, portraiture, landscape, and candid street photography that allows for wide interpretation.
About the Artist:
Born and raised in Austin, TX, Julian received his B.A. in Studio Art from Wesleyan University. He now lives and works in NYC. His work has been exhibited nationally and internationally, including the CICA Museum in Gimpo, South Korea and the Zilkha Gallery at Wesleyan University.
Click here to learn more about the artist.