Event
FILM
All the Streets Are Silent: The Convergence of Hip Hop and Skateboarding (1987-1997)
Synopsis
In the late 80s and early 90s, the streets of downtown Manhattan were the site of a collision between two vibrant subcultures: skateboarding and hip hop. Narrated by Zoo York co-founder Eli Gesner with an original score by legendary hip-hop producer Large Professor (Nas, A Tribe Called Quest), All the Streets Are Silent brings to life the magic of the time period and the convergence that created a style and visual language that would have an outsized and enduring cultural effect.
From the DJ booths and dance floors of the Mars nightclub to the founding of brands like Supreme, this convergence would lay the foundation for modern street style. Paris Is Burning meets Larry Clark's KIDS, All the Streets Are Silent is a love letter to New York—examining race, society, fashion, and street culture.
Featuring never-before-seen archival footage from the era and interviews with celebrated characters from both worlds and figures from the downtown scene including Rosario Dawson, Harold Hunter, Justin Pierce, Keith Hufnagel, Darryl McDaniels (Run-D.M.C.), Jefferson Pang, Bobbito Garcia, Stretch Armstrong, Kool Keith, Leo Fitzpatrick, Mike Hernandez, DJ Clark Kent, Kid Capri, Mike Carroll, Moby, Fab 5 Freddy, Peter Bici, Yuki Watanabe, Clayton Patterson, Beatrice Domond, Tyshawn Jones, and more.
Safety In Our Cinema:
As you return to our physical space, your health and safety is our top priority. To learn about all the steps we have taken to prepare and our new procedures visit our Welcoming You Back page.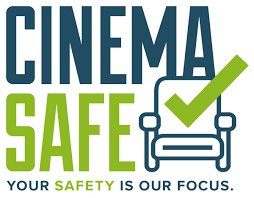 Real Art Ways Cinema is designated Cinema Safe. Learn more about Cinema Safe HERE