Event
"Poetic – absolutely beautiful." – FilmWeek

"An elegant, impressionistic primer." – Los Angeles Times

"A haunting portrait of what it means to be an artist." – San Fransisco Chronicle
Alvin Ailey was a pioneer for African American dancers. Many know the name Alvin Ailey, but how many know the man? Ailey's commitment to searching for truth in movement resulted in enduring choreography that centers on African American experiences. Director Jamila Wignot's resonant biography grants artful access to the elusive visionary who founded one of the world's most renowned dance companies, the Alvin Ailey American Dance Theater.
Safety In Our Cinema:
As you return to our physical space, your health and safety is our top priority. To learn about all the steps we have taken to prepare and our new procedures visit our Welcoming You Back page.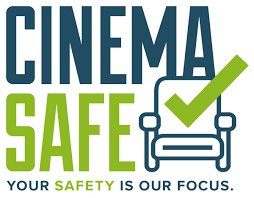 Real Art Ways Cinema is designated Cinema Safe. Learn more about Cinema Safe HERE