Event
FILM
2021 Sundance Film Festival Short Film Tour
Fueled by artistic expression and limited only by their runtime, short films transcend traditional storytelling. They are a significant and popular way artists can connect with audiences. From documentary to animation, narrative to experimental, the abbreviated form is no longer just for the novice. Shorts have and will continue to be an important part of cinema, storytelling, and culture. The Sundance Film Festival has always been proud to treat short films with the highest regard and to give a home to new (and old) projects for audiences to discover and celebrate.
The 2021 Sundance Film Festival Short Film Tour is comprised of 7 short films selected from the 2021 Sundance Film Festival program, widely considered the premier showcase for short films and the launchpad for many now-prominent independent filmmakers for close to 40 years. Including fiction, documentary and animation from around the world, the 2021 program offers new audiences a taste of what the Festival offers and shows that short films transcend traditional storytelling.
Films:
BJ's Mobile Gift Shop / U.S.A. (Director and Screenwriter: Jason Park) — A young Korean-American hustler runs throughout the city of Chicago making sales out of his "mobile gift shop."
Black Bodies / Canada (Director and Screenwriter: Kelly Fyffe-Marshall) — A Black man laments as he comes face-to-face with the realities of being Black in the 21st century.
The Criminals / France, Romania, Turkey (Director and Screenwriter: Serhat Karaaslan) — In a town in Turkey, a young couple is looking for some privacy. They are rejected from the hotels because they do not have a marriage certificate. When they think they found a way, the situation gets out of hand. The Criminals received the 2021 Sundance Film Festival Special Jury Prize for Writing.
KKUM / South Korea, U.S.A. (Director and Screenwriter: Kang-min Kim) — My mother's dreams have always been strong premonitions for important moments in my life. I rely on her dreams more than any religion.
To Know Her / U.S.A., Hong Kong (Director: Natalie Chao) — A poetic exploration of the camera's gaze and a family's relationship with the filmmaker's mother.
White Wedding / U.S.A. (Director and Screenwriter: Melody C. Roscher) — Amidst a racially tense Southern wedding, a biracial bride has the chance to confront her estranged Black father after accidentally hiring his wedding band to perform.
Wiggle Room / U.S.A. (Directors and Screenwriters: Sam Guest, Julia Baylis) — Determined to save her wheelchair ramp from repossession, Daisy confronts the shady insurance agent who owes her money. Wiggle Room received the 2021 Sundance Film Festival Special Jury Prize for Acting.
Safety In Our Cinema:
As you return to our physical space, your health and safety is our top priority. To learn about all the steps we have taken to prepare and our new procedures visit our Welcoming You Back page.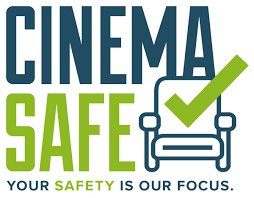 Real Art Ways Cinema is designated Cinema Safe. Learn more about Cinema Safe HERE