Event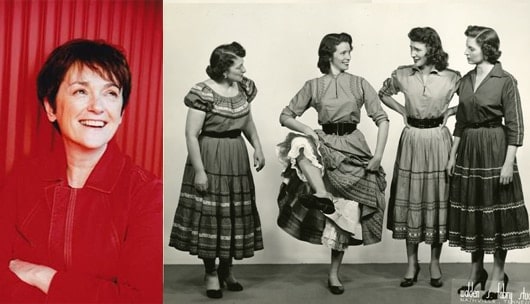 FILM
The Winding Stream + Q&A with Director
Stay after the 7:00 PM opening night screening of The Winding Stream on Friday, December 18 for a talk with Director Beth Harrington!
The Winding Stream is a music history documentary-in-progress that tells the story of the American roots music dynasty, the Carters and the Cashes. Starting with the Original Carter Family, (A.P., Sara, Maybelle) the film traces the ebb and flow of their influence, the transformation of that act into the Carter Sisters, the marital alliance with legend Johnny Cash and the efforts of present-day family to keep this legacy alive. No one has yet pulled together all the elements of this family saga in one documentary. The goal of The Winding Stream is to honor this multi-generational family where it stands — at the headwaters of American roots music.
About the artist
Beth Harrington is an award-winning independent producer, director and writer, born in Boston and transplanted to the Pacific Northwest. Making media professionally since 1977; she most often focuses on work that explores American history, music and culture. Harrington's independent production Welcome to the Club – The Women of Rockabilly, a music documentary about the pioneering women of rock and roll, was honored with a 2003 Grammy nomination and has been seen on public television and at film festivals in the U.S. and abroad. This and other work reflect a long-standing love of music. In a previous lifetime, she was a rock & roll singer, most noted for her years as a member of Jonathan Richman & The Modern Lovers on the Warner Brothers Sire Records label.
"Impressively researched and deftly crafted. Genuinely uplifting."
"A real crow-pleaser. Superb historical footage and rare music clips."
"Informative and provocative."
"A SXSW Best of Fest Music Film.. Digs deep into both the family's legacy and the first-couple-of-country union of June Carter and Johnny Cash."
"Packs enough drama, music and history to fuel a miniseries."